The NEWEST Super Sport Boat Model 305SS
Wed, Sep 05, 2018 at 11:10AM
---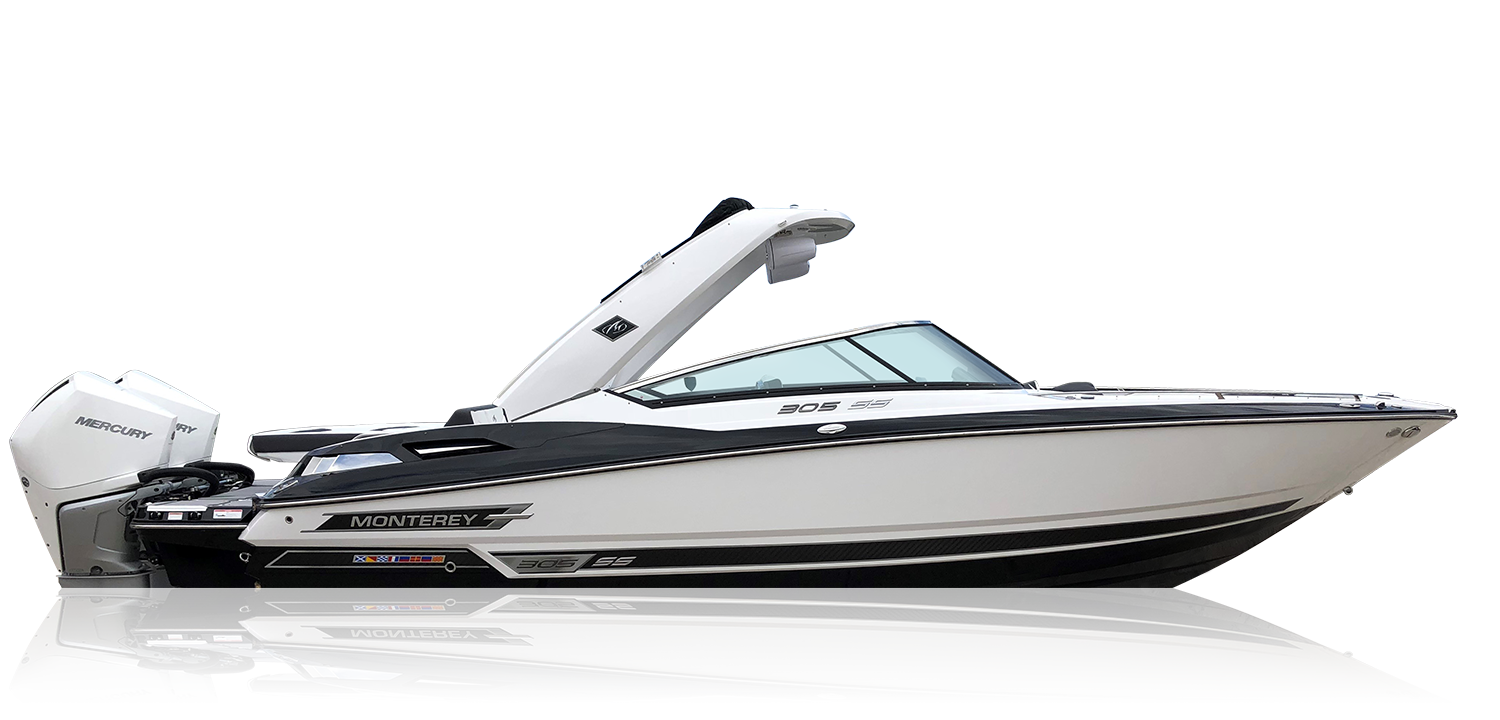 Have You Heard of the NEWEST Super Sport Boat Model 305SS?
Did you get reeled into the big hype around the new model 305SS Super Sport Boat? If you didn't already know, there's a new Super Sport model added on to the Monterey's lineup! This is just as exciting as it looks on social media. The hype is real and get ready to hold on because this boat is making more and more waves every day that passes.
When it comes to buying a new sport boat or any boat really, you have to do more than just kick the tires to see if it stands. Remember that an informed buyer is a smart buyer and that's exactly why we're here today, to inform you so you know exactly what to expect with this new hype.
What's the big hype over 305SS about?
Just like any other hype of the social web, you want to dive in and see if it's hype worthy or not. Don't fret, there's a lot to be hyped about with this new model. After all, Monterey doesn't go around making mediocre boats!
First and foremost, SIZE MATTERS
While you don't need the world's biggest boat if you aren't looking for one, you should at least understand that when it comes to boats, size matters. When looking at the sizes, always pay attention to the beam. The beam is the boat's measured width at its widest point. The wider the boat the more interior space will be available. However, a larger beam doesn't always mean more room.
Monterey's newest edition, the 305SS has a beam that measures up to be 9'0" and LOA w/swim platform of 20'0".
Speed and momentum with the new 305SS
We'd all be lying if we said we didn't care for speed. We could all use a little adrenaline rush especially out in the open water! Speed and momentum will be the least of your worries driving your new 305SS.
Maximum horsepower for safe operation can go up to 600!
You read that right. 600HP for this bad boy. Not only will you be enjoying the boating life with comfort and luxury but you can do that with speed and momentum. That's something worth getting excited about!
Not only is the horsepower powerful but you can get the most bang for your buck when it comes to fuel capacity. The new 305SS can hold 100 gallons of fuel and do you know how many adventures you can be a part of with 100 gallons in a tank?
The hype is real and worth a look
Monterey Boats has really stepped it up a notch with the new 305 Super Sport boat. Now that you know the specs can you agree that the hype is real and worth a look? Feel free to build your own boat with our customized boat builder page!
---
Bookmark & Share
---
User Comments
Be the first to comment on this post below!