FLIBS 2018 is Here! What to Expect from Monterey Boats
Wed, Aug 29, 2018 at 7:20AM
---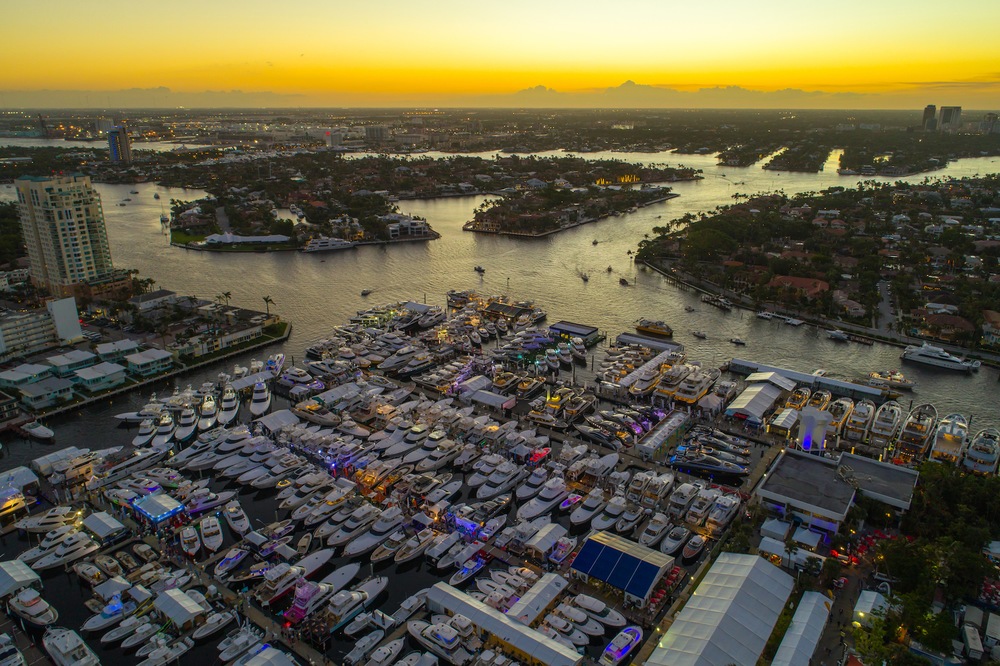 It's almost that time of year again... Fort Lauderdale International Boat Show is right around the corner! If you didn't already know, FLIBS is the place to be for anyone who wants to enhance their nautical lifestyle. This year, the Boat Show will be hosting its 59th edition on October 31- November 4th, 2018.
Year after year, FLIBS knocks our hats off with its vast array of industry's latest boats and yachts of all sizes, as well as products and nautical accessories. You can tune in for seminars, classes and events at this shindig! You can also learn basic docking or open water boat handling skills right after checking out the NEWEST of the Monterey Boats, the 305SS model! Are you getting excited to see Monterey Boats at the 2018 FLIBS yet?
Get Excited to See Monterey Boats at FLIBS
As you now know, FLIBS is not the event to miss! Aside from the informative seminars, classes, and all the products and accessories you can purchase, you will be able to take in the beauty that is of the Monterey Boats. We are a leading independent boat manufacturer specialized in creating premier quality sport yachts and boats. Monterey Boats is known worldwide for our commitment to focus quality, design, and overall ease of maintenance. We always have and will continue to strive for excellence in performance.
Don't miss out on the opportunity to set foot in one of the many Monterey Boats models! It's truly a sight to see. With all the cutting edge craftsmanship and technology, it's no wonder why many get excited to see Monterey Boats at FLIBS!
If you have driven or own a Monterey Boat, then you know that there is something new to get excited about. For starters, we are among the very few boating manufacturers who update our model lineup yearly. Here are a few fun facts about Monterey Boats that will win you over if you have yet to be brought over!
There are more than 20 models ranging from 19' to 40' available, including Super Sport models like the very new Monterey 305SS.
Models available include Sport Yachts, Super Sports, M Series, Outboard, Sport Boats and Surf Edition, so you are bound to be matched with your soul-boat for life!
You can expect unparalleled customer satisfaction, which we have been serving for more than three decades.
Monterey stands behind every boat we build and that's why we offer the best warranty in the business. Monterey's MVP Most Valuable Protection plan that begins with a Lifetime Limited Warranty on your hull and deck transferable up to 10 years!
Don't Miss this Year's FLIBS!
The countdown has started for the 2018 Fort Lauderdale International Boat Show and we hope to see you there! It's never a bad time to fall in love with a Monterey Boat and why not do so at FLIBS this year? Come see us in the Red Zone H Dock 823-833D at Bahia Mar/ Hall Of Fame Marina! For more information, contact Rene Moore at (352) 528-2628 and visit our website at www.montereyboats.com .
---
Bookmark & Share
---
User Comments
Be the first to comment on this post below!