Tackling Your New Year's Resolutions
Wed, Dec 30, 2015 at 4:05PM
---
Is spending more time with the family on your list of New Year's resolutions? It's a great thing to strive for—but with school and work commitments and the hectic nature of everyday life, it may not always be so easy to get out on the water with your family.
In today's blog, we will be looking at a few ways to extend your family time on the water in 2016.
Take small adventures
Many families may hold off on regular boat trips because they think they've already been everywhere there is to go! Any boater with a sense of adventure knows this just isn't possible. Even if it seems like you have exhausted all the local destinations or activities, keep an eye out for new opportunities as they present themselves. This could be a family boating class or a trip to a new recreational spot that just opened up. Remember, a trip doesn't have to be big and extravagant to be memorable!
Switch it up
If your boat trip routine could use some added flair, don't be afraid to switch it up in 2016. If your family no longer looks forward to the simple treat of a day on the water, add fun activities like water sports or fishing to make it a more unique experience.
Equip your boat for maximum enjoyment
A great way to increase the time you spend on your boat is to equip your boat for maximum enjoyment—so that you and your family are more comfortable spending more time on the water! This may mean adding a TV and sound system to below deck for relaxation (and naps for young kids), or storing more snacks and drinks below deck to keep everyone happy and well-fed. Don't head back to shore early just because your boat isn't as comfortable and well-equipped as possible!
Enjoy simple on-the-water activities
If it's difficult to take your Monterey out on the water for any reason, you can still get out on the water and enjoy simple activities with your family. Go for a swim, fish from the pier, take photos, search for seashells and other treasures… whatever it is that brings everyone together.
Find the best boat for you and your family
Are you not spending as much time as you want to on the water—because your boat isn't everything you want it to be? If your current boat is holding you back from enjoying your afternoons and weekends to the fullest, it may be time to consider purchasing a new one. People make the switch for many reasons—their current boat may be old and poorly-functioning, or simply not the right size for family enjoyment—but they all have lots to gain from a brand new Monterey. Browse our website today to see what kinds of models and features we have to offer—you may just find your family dream boat!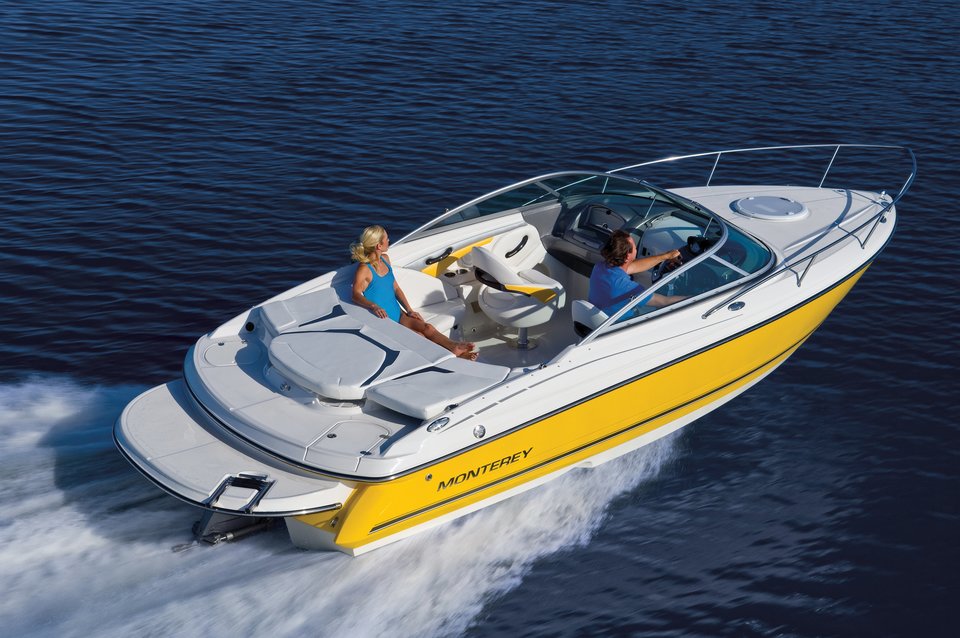 ---
Bookmark & Share
---
User Comments
Be the first to comment on this post below!