Pates Ford In Water Boat Show This Weekend!
Thu, May 28, 2015 at 8:25AM
---
After you've had a chance to unwind and cool down from your Memorial Day activities, it's the perfect time to visit a boat show and get yourself ready for the upcoming season… and we know of just the event! Look no further than Smithville, Tennessee, where the Pates Ford In Water Boat Show will take place from May 29th through June 1st.
Now Tennessee may not be the first place that comes to mind when you think of ideal summer boating… but the boaters who live there (and those who flock to the southern state for their summer excursions) know better. The state offers truly amazing—and often hidden-away—spots perfect for any type of boater. Read more about Tennessee boating and the Pates Ford In Water Boat Show below:
What to do at the show…
Whether you're a local or coming into town for a start of summer trip, you'll want to know what there is to do at the show and around Smithville to keep you busy—and, hopefully, on your boat! Luckily, there are several activities worth checking out while in the area.
First up, we have the boat show itself. Located at the Pates Ford Marina, this year's show will feature new 2015 models ready for summer fun… our very own Monterey dealer, The Boat Locker, will be on site so be sure to visit! Between browsing, you can have a bite to eat at Fish Lipz, the on-site seasonal bar and grill—as is the case in many temperate climates, it's only open during the summer months, so take advantage of this charming lakeside eatery when you can! Pates Ford also rents out cabins to its guests, so if you're planning on staying in the area for a weekend, these might be worth considering.
…and around Smithville
Like we mentioned earlier, Tennessee is a hidden haven for southern boaters and visitors from all over. The show actually takes place on our next point of discussion: Center Hill Lake. This man-made reservoir is the closest body of water in Smithville's nook of central Tennessee, and it's very popular among boaters for its accessibility and scenic surroundings, hilly, rich green forests that continue right to the water's edge. Here you can enjoy an afternoon cruise or go swimming, fishing and taking in the natural atmosphere. Depending on where you are staying, there are nine marinas (including Pates Ford) that you have to choose from for your own boat.
When you're done boating for the day, you can still have fun exploring the nearby nature around Smithville. Visitors to the area can take in the beauty of Carmac Falls, the tenth highest waterfall in all of Tennessee. The Falls are located on the property of Evins Mill, a quaint mill turned bed and breakfast. Short of camping, this space is almost as close to living with nature as you can get—the woods and waterfall that are located on property make it so appealing!
The Pates Ford Show is just one way to help usher in the start of summer—stay with us as we look at more shows and boating destinations throughout the next few months.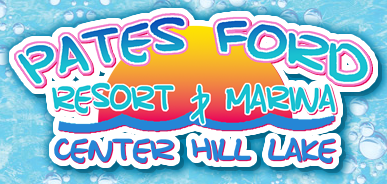 ---
Bookmark & Share
---
User Comments
Be the first to comment on this post below!