Monterey Boats' Summertime Style Refresher
Fri, May 29, 2015 at 9:25AM
---
Were you on a boat for an on-the-water party this Memorial Day? If so, you're definitely not alone! But if you were less than satisfied with your look or comfort for the party, don't worry. We can help you find the best type of outfit for your boat adventures this summer. Take a look at the quick guide we've put together below for ideas!
When it's hot and sunny…
If the weather is hot, humid and characteristically sunny, you'll want to dress with comfort in mind! If you know that you'll be spending time in the water or just want a chance to wear a new swimsuit, cover up with a tightly woven top—this means that the fibers in the shirt or dress are knitted together closely, leaving little room for the sun's UV rays to get in and cause you to burn. Darker colors often absorb more UV rays, but if you're more comfortable wearing light (as many of us are when it's hot and sunny!), you should be fine as long as the fabric itself is, like we said, tightly woven. You can protect yourself from the sun even more by choosing long sleeved shirts and pants… if the fit is loose and the material is not too thick, even long sleeves don't have to make you so hot.
There is actually a type of clothing you can buy that's built for the sun—UPF labels, a relatively new standard, appear on pieces of clothing that are especially effective at blocking your skin form UV rays.
You definitely will want to bring a hat along—and the wider the brim, the better the sun protection! For shoes, you can't go wrong with either boat or deck shoes or a comfy pair of sandals. Try to wear shoes that you know aren't prone to slips! If you just picked up a new pair of boat shoes, spraying them with a waterproofer before going on board can keep the material looking brand new.
When it's cloudy…
If the sky looks cloudy or possibly stormy, it's easy to get dressed in a way that you'll be prepared for whatever weather you encounter. The key to this type of outing is wearing your clothes in layers—wear clothes for the sun in case the skies do change, but top them off with a lightweight poncho or raincoat. If you'd rather not wear your rain gear all day, you can even pick up a jacket-in-a-bag… it's a lightweight rain jacket that zips into its own pocket when not in use!
Since the boat deck might be especially wet during and after a rain shower, it's important to wear shoes you don't mind getting wet and also have a great traction—so you won't be slipping and sliding every time you walk!
When the temperature can change…
If you're just planning a quick afternoon trip, you might not have to worry about this. But if you plan on boating into the late afternoon or early evening, you probably want to bring along some dry sweatshirts or jackets for everyone on board. Even in traditionally hot and humid areas like Florida, the late-day air combined with the lower temperatures at sea can make you chilly if you're not quite dressed for it! As is the case with any long time spent out on the water, an extra change of clothes to switch out for your wet ones is smart as well.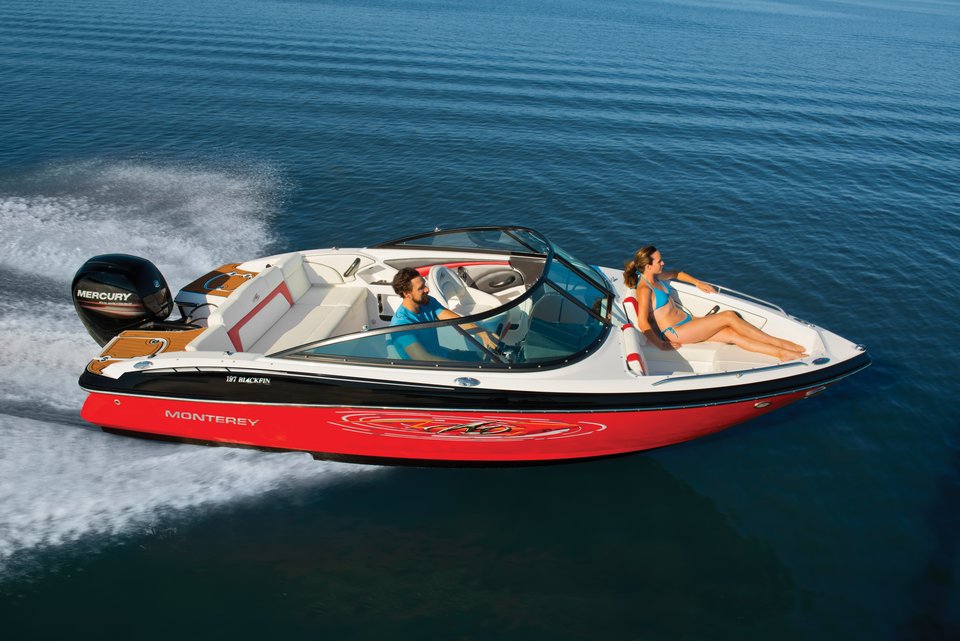 ---
Bookmark & Share
---
User Comments
Be the first to comment on this post below!