Lake Lanier In-Water Boat Show: Nearby Attractions
Thu, Apr 23, 2015 at 12:05PM
---
For those looking for big-city living in the south, Atlanta is the place to be; and for those who want an area doused in coastal southern charm, Savannah, Georgia is the right spot. But for many boaters, Lake Lanier in the Georgian city of Buford has everything one would need!
If you're attending the Lake Lanier In-Water Boat Show April 24th, or will be in the area soon and are looking for a unique destination, here's a list of nearby eateries, attractions and bodies of water to keep you busy and on your toes:
River Forks Park, Gainesville: Part of Lake Lanier—Georgia's largest lake—is located in the city of Gainesville. Here you'll find River Forks Park, an out-of-touch, natural spot with one boat ramp and plenty of opportunities for camping, swimming and getting back to nature.
While planning your trip, be sure to look at what's available at some of Lake Lanier's other campgrounds as well—there are plenty of unique spots you, your family and friends are free to enjoy while you're not at the show.
Lake Lanier Islands: Located in the lake itself is an archipelago, where you'll be able to stay at a resort, enjoy a day at the Lanier World water park, grab a bite to eat on the beachfront or find your own spot at which you can camp, swim, or relax the day away.
Sunset Cove: Sunset Cove is one of the island restaurants you're able to enjoy on a break from cruising the lake—here you can enjoy a burger, cool down with a drink, watch the big game or quietly admire some of the restaurant's beautiful, expansive views of the surrounding lake.
Sunset Cove is named so for a reason—stop by before nightfall to enjoy the sight of the sun dipping below Georgia's characteristic tall green trees and rolling hills. You don't get to see it every day!
We hope you enjoy yourself at this year's show—and, of course, take plenty of time to appreciate what Lake Lanier has to offer! And be sure to stop and say hi to Monterey dealer Atlanta Marine while browsing around the show's exhibits; we have 2015 models and gear to help you get your season started off right.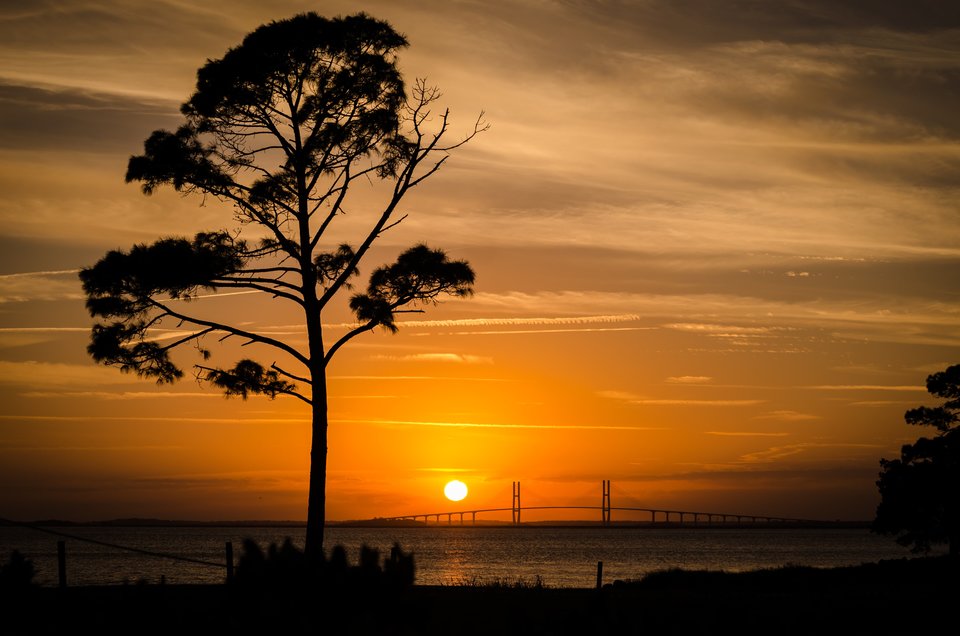 ---
Bookmark & Share
---
User Comments
Be the first to comment on this post below!