How To Wakeboard - What You Need to Know
Wed, Nov 28, 2018 at 9:25AM
---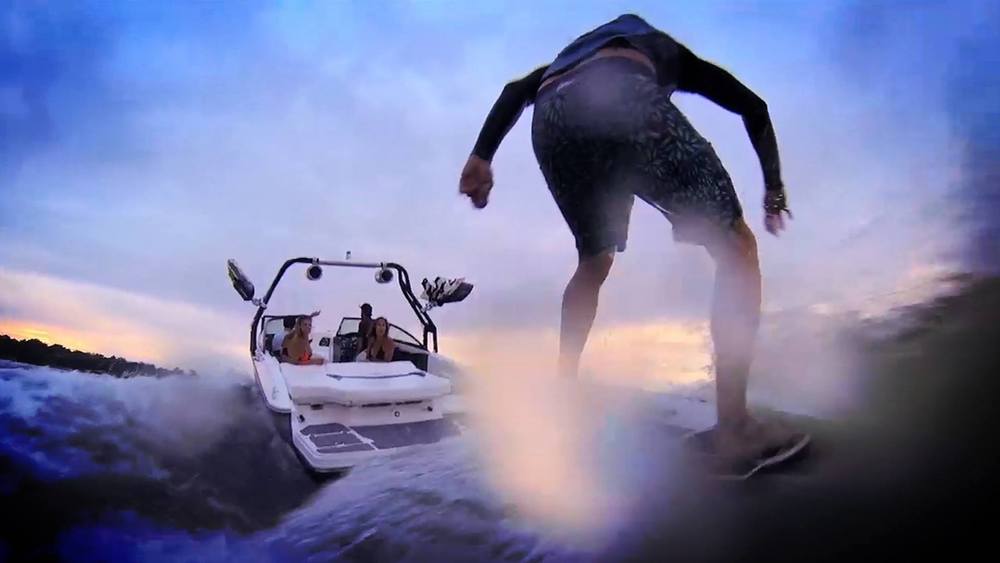 Since its inception, wakeboarding has swept the nation's interest. Everyone who is interested in watersports has tried this at least once or twice. With wakeboarding being the latest phenomenon, it's no wonder you're curious to learn how to wakeboard. Especially if you have your eye on a water sports boat! Let's dive right into how to wakeboard as a beginner.
Make Sure You Get All The Gear You Need
Starting out your wakeboard journey doesn't have to be the most expensive thing you do. You could look into gear that is slightly used and spend only half of what you would spend buying them new. You should look for a longer wakeboard to help control your direction and make your landings softer. For an easier ride, you should invest in a board with a continuous rocker. Don't forget to get yourself a pair of wakeboarding boots, properly known as bindings. You can't just wear any old pair of boots, they have to be locked into place during your ride on your wakeboard. Try and look for a stiffer, less flexible pair of boots to help you balance easier and steer the board better.
Be On The Same Page With The Boat Driver
It's important to be on the same page with the boat driver so that they understand to take it easy with the waves and turns while you surf on the back. A boat driver shouldn't speed at all with a first time wakeboarder behind the boat and remind them to turn extra slow so you don't get caught in any choppy waves.
Having Someone Be The Spotter
It never hurts to be overly careful. Things can become out of hand in no time out in the water. That's why it's a good idea to have a spotter on the boat to keep an eye on you while you're wakeboarding. The driver won't be able to hear if you fall most of the time and the spotter will let them know to stop for you.
Use A Short Rope During Your First Few Towing
Before jumping in the water and start wakeboarding, make sure you have a life jacket on. Also, use a shorter rope during your first few towing to help you stand easier on your board. Use a rope that's between 30-50 feet.
Practice Makes Perfect
As you already know the famous saying, "practice makes perfect". It doesn't hurt to do practice drills in the water and practicing what to do if you tense up or if you fall down. If you do tense up, have the spotter release you back into the water to relax and then try again.
Wakeboarding
To begin wakeboarding you're going to need to grab hold of the tow rope handle after the driver throws it in the water. You will need to keep your knees bent and your arms stretched out between your knees in front of you. Next, you will need to signal the drive when you're ready to be pulled up and don't lose form. Before you know it, you will be wakeboarding! Just remain calm and relaxed just like you did in your practice drills. Let the boat slowly pull while you raise into a standing position and make sure you keep balance. Once you're riding the wake, make sure to look straight forward at all times and lean into your heels and toes to steer your board. Keep your tow rope handle in line with your hip and not higher, or it may cause you to fall.
Ride The Waves In A Monterey Boat
Now that you know how to wakeboard safely and properly, it's time for you to get out there and strut your game. You will first need a watersports boat and if you're in the market for a watersports boat, don't forget about Monterey Boats. Our surf edition boats are perfect for watersports and if you want to learn more about our models you can follow this link. We can't wait for you to join the Monterey family!
---
Bookmark & Share
---
User Comments
Be the first to comment on this post below!