Holiday Inspiration: The Most Impressive Light Displays
Thu, Dec 18, 2014 at 4:15PM
---
Are you having trouble with finding the perfect holiday light configuration? Worry not—we've got some inspiration. Guinness World Records recently awarded the Gay family of Union Vale, New York the record for most Christmas lights on a residential party… but at 601,736 lights, it's no easy feat! Here's how they did it:
Timothy Gay, engineer and patriarch of the family, has always loved Christmas, a trait he says he got from his late mother. While his family held the record in 2012, it wasn't until this year that they were able to reclaim it—with a little help from an unlikely source, Ritz Crackers. The snack company contacted him several months ago and asked if he'd be interested in making the record again. When he agreed, they helped out and contributed more than 180,000 lights.
So what would you find at the Gay family property this time of year? They've decked out the exterior of their home with light-up stars, hearts, animals, trees and classic strings. Timothy also sets Christmas music to play alongside the gigantic display.
While he won't tell anyone exactly how much he's spent on, we do know that Timothy spends months preparing for the holiday season—music selection and shopping happen early on in the year, and actual setup begins in early October.
Those arduous hours spent decorating don't go to waste. The Gay family works in conjunction with the Union Vale Fire Department to collect donations from visitors who come to see the lights—over the past three years, they've gathered more than $80,000 to donate to domestic abuse victims, children and a community fund.
Feeling inspired yet? Share your best decorating tips and stories below!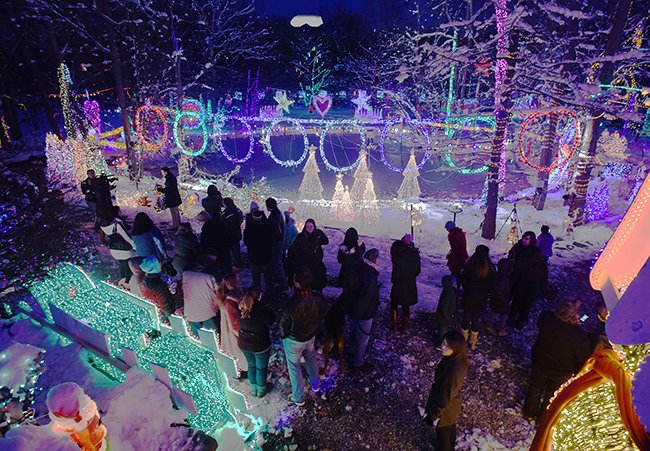 ---
Bookmark & Share
---
User Comments
Be the first to comment on this post below!