Halloween Around the World
Fri, Oct 31, 2014 at 10:35AM
---
Happy Halloween! Did you know trick-or-treating has only been a part of US Halloween celebrations since the late 1940s? In other places, Halloween isn't even celebrated, or it's done in different ways. Keep reading today's blog to learn about how other countries celebrate the holiday.
Ireland: Halloween is generally said to have originated with the Celts in present-day Ireland, so it's no surprise the Irish still celebrate the holiday with all the liveliness of years past. People celebrate with bonfires and, for the kids, trick-or-treating, much as they do in the US. Barnbrack, a traditional fruitcake, is served as part of the celebration, and a muslin-wrapped treat is placed inside. If the eater finds a ring inside, they will soon be married; if they find a piece of straw, they should expect a prosperous upcoming year.
Mexico: Known as Día de los Muertos in Spanish-speaking countries, this holiday is not to be confused with Halloween—although it is celebrated at the same time. Like Halloween, this holiday has ancient roots and deals with the subject of death, but it does so in a more jovial manner—celebrators honor the lives of lost family members with feasts, flowers, sweets and artifacts like photographs.
Romania: Transylvania, Romania is at the center of the legend of Dracula, and this plays a large part in the celebration of Halloween in this European country. Tourists and locals take part in tours and events around Halloween that pay tribute to Dracula and the spooky spirit of the holiday.
England: Halloween is still celebrated in England with the traditional trick-or-treating and parties we're familiar with, but perhaps to a lesser degree. What we find interesting is Guy Fawkes Day just five days later on the 5th, a day with origins in English nationalism and Protestant pride. Guy Fawkes was a member of the Catholic church who wanted to overthrow the Protestant King James in 1606; when Fawkes was executed, English people celebrated (and still do celebrate) with fireworks and bonfires.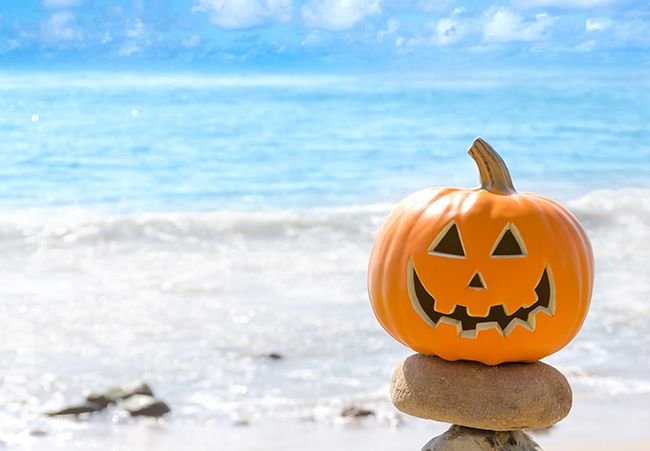 ---
Bookmark & Share
---
User Comments
Be the first to comment on this post below!