Finding North Pole On The Water
Fri, Dec 02, 2022 at 6:16PM
---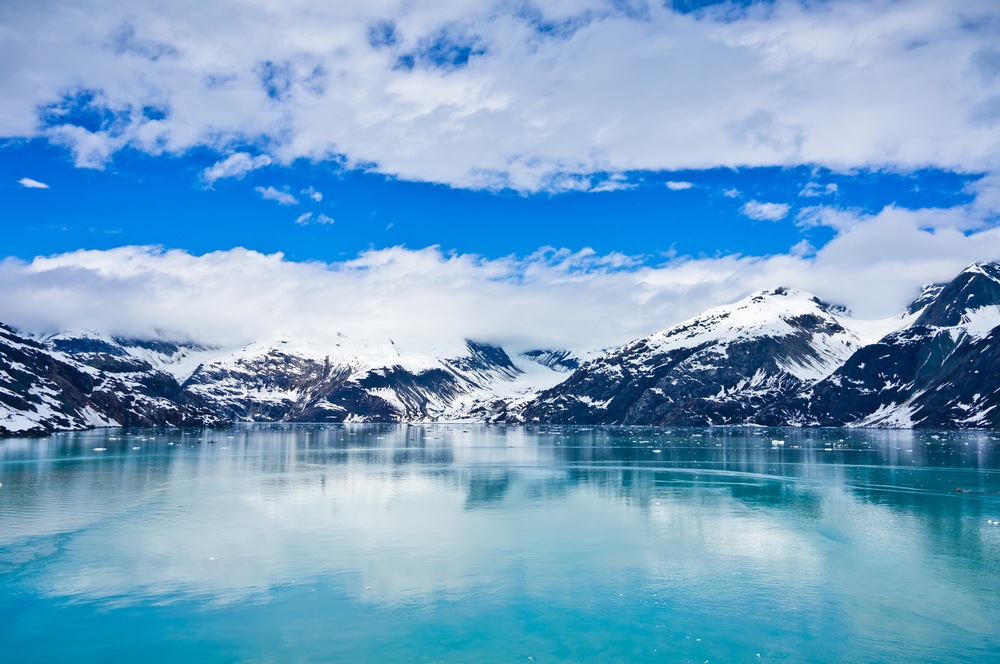 It's the holiday season, and we boaters tend to fall into two camps at this time of year. One is for those who dream about bringing their Monterey boat to warm, balmy, tropical destinations — where they can escape every sign of winter and instead soak up some sun (and maybe get in a good wakeboard run, too).
The other? Those of us who love the way winter's cold can transform an aquatic landscape — who know that it's not wise to bring your boat out in freezing weather, but wish they could cruise right up to the North Pole and visit Santa Claus himself!
Sure, that might be nothing more than a winter's daydream. However, if you want to satisfy your curiosity in aquatic snowscapes, there are several U.S. destinations that would definitely make Santa's nice list! By summer, these lakes and bays are fun places to cruise through — and even though they're too icy for winter boating, they are worth taking a virtual tour while you wait for the world to thaw.
Just read on to learn more about the stunning, North Pole-esque views located throughout North America.
Glacier Bay
Located west of Juneau, Alaska, Glacier Bay is still a hefty trek away from the North Pole proper — but for many travelers, it's as close to the mystical, snowy magic as you can get! The chunks of ice for which Glacier Bay is named are stunningly blue, which, according to the National Park Service, is the natural color of pure glacier ice — something we don't get to see too often outside of wintry storybooks.
While the glaciers create a cozy, insular border — like you've stumbled upon some kind of fairytale lake — the reality is Glacier Bay is, well, a bay. That means stunning marine mammals may be spotted passing through! Summer whale watching is one of many fun activities you can enjoy from your boat during the warmer months. Winter travelers can expect less by way of visitor services, but there's still plenty to see from foot, including coastal deer, mountain goats, and shorebirds like the adorable bufflehead.
Lake Superior
For those of us located in the Lower 48, another winter wonderland can be found a little closer to home: Lake Superior. If this is surprising to you, it may be because Lake Superior is such a popular boating and water sports destination during the warmer months. However, Superior (which is the largest freshwater lake in the world, by area) transforms into a gorgeous, Santa-approved escape at this time of year.
From the comfort of land, you can often observe frosty phenomena happening on the surface. Sometimes, that might mean frothy waves literally frozen in place — others, ice stacking caused by high winds that send perfectly formed, frozen sheets crashing onto shore.
Crater Lake
The country's deepest lake has a permanent spot on many a boater's must-do list, and it's easy to see why! Not only is it nestled among the majesty of the Cascade Mountains, but it's sweeping, circular shape lends itself to endless water sport pursuits. It's also home to some curious features, like the Old Man of the Lake, a floating tree trunk that's reportedly been bobbing around the water for more than a century.
Come wintertime, Crater Lake takes on a special kind of magic — and not just because it's home to a cinder cone formation literally nicknamed "Wizard Island." The cold water boasts a purer blue color than other lakes and reservoirs, because all of the water comes from snow and rain. Plus, at sunset, the snowcapped mountains take on a one-of-a-kind pink hue that creates a dreamlike quality over the entire lake — so fantastical that you can almost image Santa Claus himself flying overhead.
What's your favorite winter wonderland on the water? Share your stories or photos with us on social media — we can't wait to see them!
---
Bookmark & Share
---
User Comments
Be the first to comment on this post below!