Father's Day Fun for the Seafaring Dad
Tue, May 31, 2016 at 11:05AM
---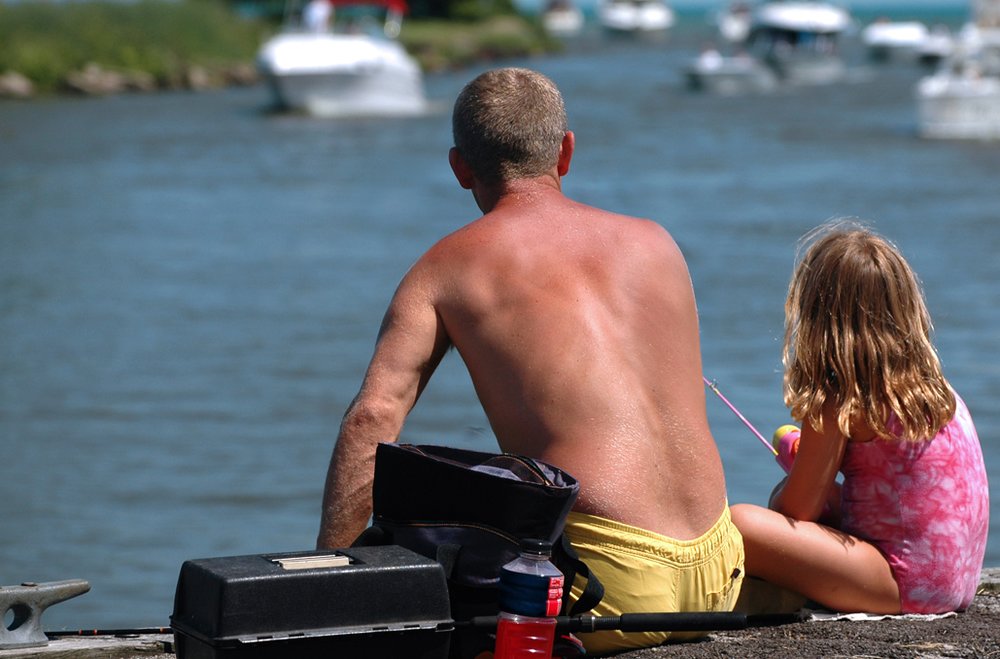 Are you still searching for the perfect Father's Day gift? For the dad who loves to spend time on the water—and thinks about boating when he's not on the water—there are few better gifts than the gift of time with family, boating style.
In today's blog, we will be sharing seven fun gift ideas that mirror the "coupon-for- a-chore" gift of Father's Day
past— although these experience-focused gifts are a little more fun!
Complimentary cleaning
Your dad may enjoy the peace and routine of a weekend boat cleaning, but you'll be sure to make his day by doing it for him. Offer him up a complimentary cleaning—scrub the interior and exterior surfaces, then remove any litter or unused items he doesn't need anymore. He will appreciate the meaningful gesture, and you'll be that much closer to fun on the water!
Boat show outing
This summer, there will be dozens of large and small-scale boat shows going on—choose one near you and bring Dad along! You will both be able to enjoy browsing through the latest deals and gear offerings at the show.
Water sport fun
If Dad's been meaning to try out his new jet ski or wakeboard, head out to the water with him for a day of water sport fun. Water sports are always better with good company, after all!
Fishing trip
For anyone who loves fishing, a peaceful afternoon of angling on the water can't be beat. Take Dad out to his favorite fishing spot and pack a tasty lunch while you're at it. This will be a great way for you to reconnect, hone your angling skills and simply enjoy each other's company.
Camping trip
If your dad was known to take you and your family on exciting camping trips when you were younger, return the favor and take him on a camping excursion, too! You can bring the family for a one or two-night stay by your favorite lakeside campgrounds or somewhere else you love.
Boatgating
We've talked about boatgating—the marine version of tailgating before a big game. Use this Father's Day to try it out! Pick out an upcoming game by the water and make plans to head there by boat. You, Dad and the rest of your passengers will be able to enjoy some delicious game day food before heading to the game and cheering on your favorite players.
Hobby fun
If Dad has a unique hobby—whether it be bird watching, stargazing or something else entirely— enjoy it with him this
Father's Day. It's one of the best ways to show your appreciation for all he's done for you.
We hope that these ideas help you give Dad the Father's Day he deserves—and while these ideas will put a smile on any father's face, they're sure to be fun for the whole family!
---
Bookmark & Share
---
User Comments
Be the first to comment on this post below!