Cruising The Sunshine State's European Hideaway
Thu, May 11, 2023 at 11:15PM
---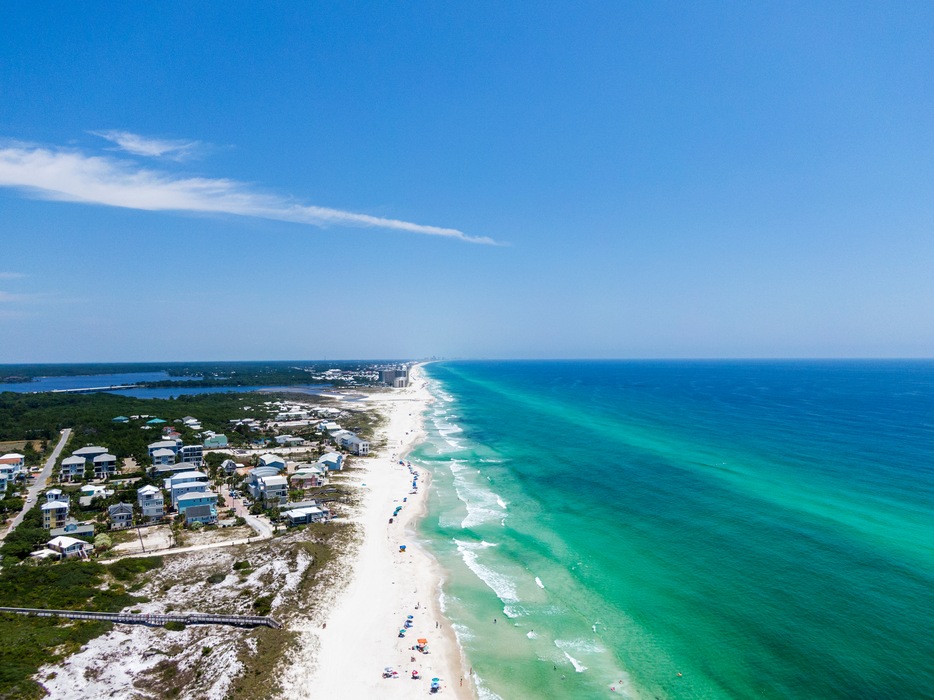 Florida may be one state — but seasoned Sunshine State boaters know every beach, neighborhood, and coastal enclave is home to a community and culture all its own! For easygoing vibes and a taste of the Caribbean, try the Florida Keys. Love big-city views? Miami is the place to be. But if you want to take your Monterey M Series boat somewhere with one-of-a-kind European flair, Rosemary Beach on the Florida Panhandle is worth a visit this summer.
Described by some as "Little Europe" or "Little England," Rosemary Beach may look like a walk through those old-fashioned, European storybook towns you've always dreamed of visiting — but in fact, the city is quite new. It's not even 30 yet! Rosemary Beach was founded in 1995 and inspired by the principles of new urbanism and traditional neighborhood development, per the official city site — so it boasts classic, walkable charm and the modern vibe you crave from a 21st-century getaway.
Just read on to learn more about this unique Gulf Coast town — and some of our favorite things to do while you're there!
Stroll The Town Center
When people comment on Rosemary Beach's European vibe, they're usually referring to the beach enclave's charming town center — a vibrant row of shops and al fresco eateries, with picturesque balcony facades above. Grab some ice cream, fresh seafood, or a beachy souvenir to lean into the beach town lifestyle!
Hop On A Bike
As we mentioned earlier, Rosemary Beach was built on city planning principles that value accessible downtowns you don't need a car to enjoy — so whether you're on two feet or two wheels, you're good to go! Bicycling is a popular way to get around in Rosemary Beach, and you can easily rent a set of wheels if you're in town for the weekend.
Get Your Beach On
Of course, it wouldn't be Rosemary Beach without the beach! The Florida Panhandle is known for white-sand beaches that pop against the vibrant teal Gulf Coast waters, and Rosemary Beach is no exception. When you're not soaking in some sun (and zzz's) on the beach, you can enjoy a fun on-the-water adventure by renting a kayak and exploring the H2O. The Rosemary Beach area is also home to unique coastal dune lakes that add to the beauty of the natural environment.
Explore 30A
Named after the state road that runs through it, the 30A region of Florida is known for its ample boating and fishing opportunities — so don't feel the need to stick to one stretch of shoreline! Bring your Monterey west for a leisurely cruise past local barrier islands like Santa Rosa or Perdido Key. Or, venture east for a day of big-time fishing fun in Saint Andrew Bay. Either way, you're never far from the best fishing and boating the Sunshine State has to offer.
We hope you've enjoyed this virtual tour of one of Florida's most unique cities! Every stop on the state's long, meandering coast is different from the last — so here's to enjoying it all on your own Monterey Boat.
---
Bookmark & Share
---
User Comments
Be the first to comment on this post below!