Cruising Destinations Inspired By Award-Winning Movies
Sat, Apr 17, 2021 at 10:55PM
---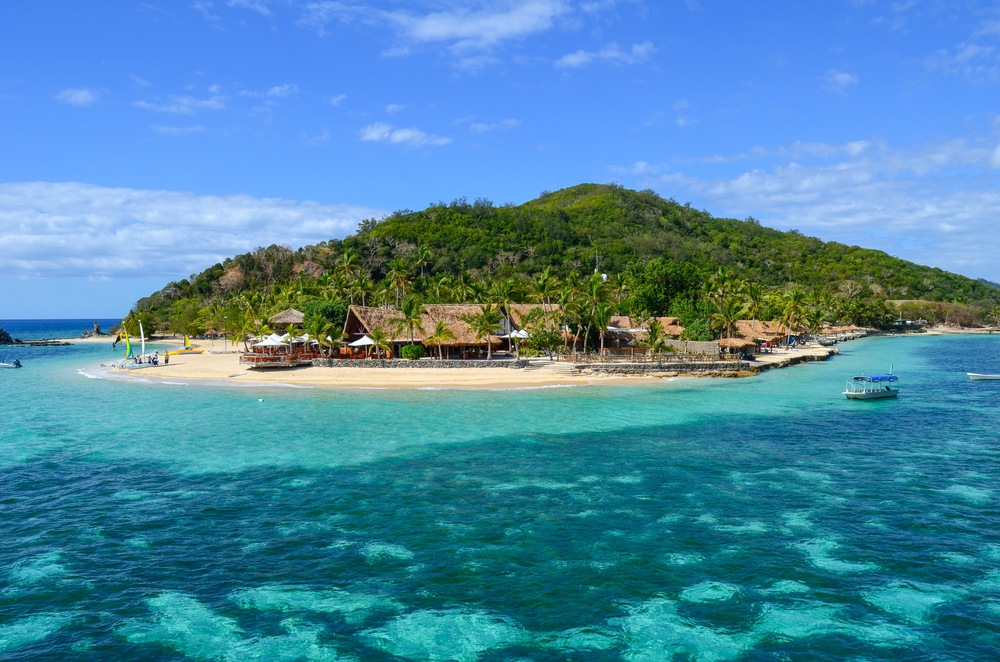 It is officially awards season! From the Golden Globes to the Oscars, it's that time of year when we get to see which of our favorite films take home the top prizes – and an excuse, perhaps this year more than ever, to pretend like you're on the red carpet and dress up from the comfort of home!
Over the years, many films about boating and the big, blue sea have won (or been nominated for) these awards. To celebrate awards season with nautical flair, check out some of the destinations that inspired unforgettable silver screen stories – movies we all love to this day.
Oceanian Islands: Moana
Disney's Oscar-nominated Moana may take place about 2,000 years ago, well before the modern era of tourism and all its trappings – but when you cruise past Oceania, whether it be the Hawaiian Islands or far-off Fiji or the glimmering coast of Australia, it's easy to feel like you've stepped into history and escaped the 21st century yourself!
Natural, remote environments abound on the gorgeous Pacific islands – and even though Moana's people were wary of heading out to sea, your Monterey lets you experience the offshore expanse to the fullest.
Fiji's sparkling waters, for example, are home to endless cruising and fishing fun – but when the day is done, luxurious overwater bungalows (dressed in traditional materials) offer a timelessly styled retreat from the sun and surf.
Or if it's Hawaii your heart is after, you can just as easily enjoy offshore cruising, water sports in protected bays, or kayaking along the lush Wailua River. The islands are small against the majesty of the Pacific Ocean, and have a tendency of making you feel the same – in the best possible way.
No shortage of films have taken place in the heart of Australia's unforgiving Outback – but we think the coastal scene "Down Under" is just as worthy of a trip. Remote landmarks like The Twelve Apostles (natural stacks of limestone just off the shoreline) stand like guards, or pillars, between mainland Australia and the great blue horizon ahead – here, it almost feels like you've stumbled upon the border of the globe, if that were possible. Head up and eastward, and you'll discover much more by way of civilization and a thriving on-the-water scene if that's what you crave – over in Sydney Harbour, for example, an entirely new corner of cinema (including the classic Finding Nemo) can be relived on your own boat.
Martha's Vineyard: Jaws
Steven Spielberg's splashing masterpiece, Jaws, takes place in a fictional beach town called Amity Island – but savvy viewers will instantly recognize the very real summer destination it was filmed in and based on: Martha's Vineyard. The sunny Cape Cod destination comes to life during the summertime, when you can go wakeboarding, fish for monster catches, or simply cruise along the idyllic shoreline, characterized by charming architecture and rolling dunes.
Not only did Jaws mark the exciting new phenomenon known as the summer blockbuster, but it also provided us with classic quotes to use on the water, from "you're gonna need a bigger boat" to the foreboding theme we all love to hum.
The Italian Riviera: The Life Aquatic with Steve Zissou
If you are a fan of Wes Anderson's famously quirky, colorful films, you will likely be as inspired by the Italian Riviera as he was while filming The Life Aquatic with Steve Zissou. The playful film follows Bill Murray and a seriously funny ensemble (from Owen Wilson to Jeff Goldblum) as they navigate waters terrorized by a killer shark. They also encounter fictional animals along the way, from sugar crabs to crayon ponyfish. These details may be make-believe and whimsical, but the gorgeous reality of the Mediterranean setting is anything but. A personal cruise through this part of the world treats you to views of colorful homes stacked atop steep seaside cliffs, with sparkling blue water below. In addition to endless photo ops, of course, there is all the delicious food to discover along the way! In our book, it just doesn't get better (or more romantic) than a classic Italian dinner al fresco aboard your very own Monterey. For active, thrill-seeking travelers, there is an equal amount of charm in the region's quiet waterways, protected by natural stone formations, where you can wakeboard or waterski to your heart's content.
California and the Caribbean: Pirates of the Caribbean
The widely beloved Pirates of the Caribbean franchise, based on the classic theme park ride, naturally pulls inspiration from the sea it is named for – combining real-life pirate tales with a vibrant mythology and gorgeous tropical islands. The start of the Caribbean can be accessed by way of Florida for experienced boaters, making it an attainable luxury escape. Here, white-sand beaches, volcanic islands, and sparkling water (sometimes, in the case of the Bahamas, with swimming pigs!) make this stretch of ocean feel like something truly magical, not to mention all the history that abounds here in the form of old fortresses, ruins, and colonial architecture.
If you're a West Coast boater without easy access to the Caribbean, don't worry – you can still get in on the fun! Some of the Pirates films were actually shot over in Southern California, and it's easy to see how the creative team found inspiration in the shorelines of Manhattan Beach or the rugged, charming cliffs of Ranchos Palos Verdes (a perfect place to go whale watching from your very own boat!).
What is your favorite seafaring flick? Whether it's one of those listed above, or something new altogether, let us know – and perhaps let it inspire your next Monterey adventure!
---
Bookmark & Share
---
User Comments
Be the first to comment on this post below!