California Boating by the Redwood Forest
Thu, Jun 22, 2017 at 2:00PM
---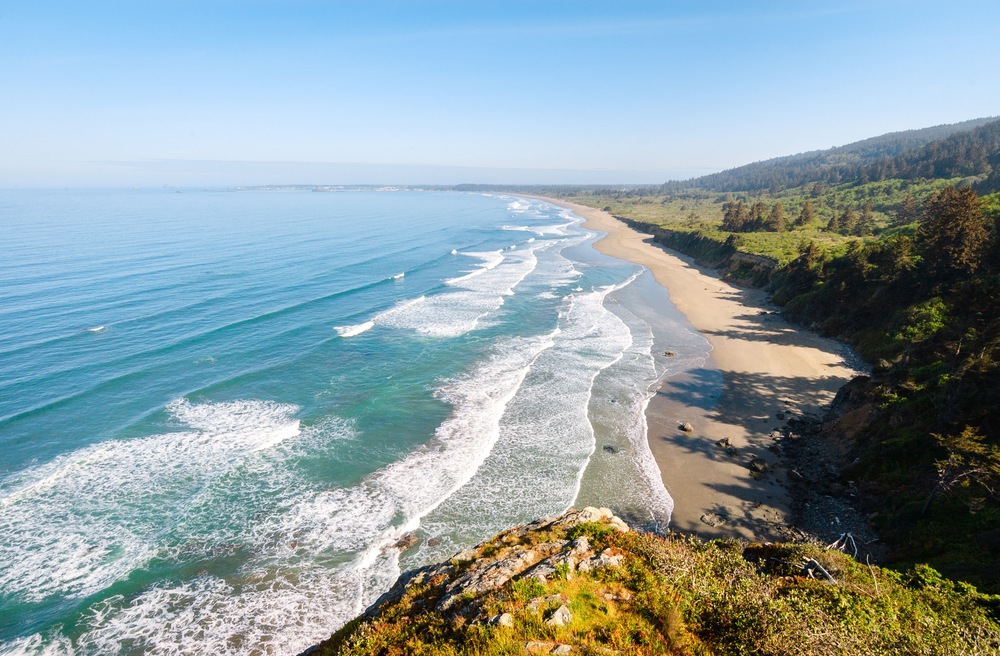 "From the Redwood Forest to the Gulf Stream waters..."
The old song reminds us of a west coast treasure whose allure spans from roots to canopy of those massive, towering trees. But there's more than one way to explore the majesty in the lush thicket of trees. Why not see it from the water? While the Redwood Forest might be a beloved destination, the waterways that abound within and beyond it are (to many) a well‐kept secret. In today's blog, we're uncovering the beauty of this famous forest's aquatic side. Take a look.
Life on the lagoons
The Redwood Forest doesn't run directly to the ocean. Rather, it's capped off on the west side by a series of lagoons—named Big, Stone, and Freshwater respectively. These bodies of water were formed by the collision of two tectonic plates, and now serve as relics of the geologic events that carved California's rugged coast.
Boats are welcome on the lagoons—motorized, paddle‐powered, whatever you prefer. While there is a 5‐mile‐per‐hour speed limit on these waterways, we doubt you'll want to go much faster while cruising around and soaking up the natural beauty of the lagoons, far removed from the hustle and bustle of California city life.
If you enjoy watching for wildlife, this is the place to be. You'll spot one‐of‐a‐kind finds on the water (fish, of course, as well as seabirds and the occasional whale on the ocean side!) and off (elk, black‐tailed deer, and much more). Each of these great lagoons offers a unique opportunity for boaters: a chance to experience the lush, towering beauty of the forest all while indulging in the simple pleasures of an on‐board picnic or afternoon of fishing.
Inside the forest
Of course, we can't forget about the depths of the forest itself. The Smith River runs throughout (and beyond) the forest and gives you an exciting alternative to the traditional hike. Switch out your trekking pole for paddles and hit the water, either on your own or with the help of a guided tour. You can also hop onto a raft and have an easygoing float around. Either way, you're sure to see some brilliant sights. In addition to the wildlife we mentioned earlier, the Redwood Forest is home to the Coast Redwood, the tallest tree in America, as well as other natural finds like semi‐ precious agate, the sparkling gemstone with mesmerizingly intricate patterns.
Cruise up the Californian coast on your Monterey, explore its enticing lagoons, then hop onto a canoe or kayak to explore the untouched splendor of the famous Redwood Forest. It's a trip worth taking this summer! If you're in the area visit with our Norther California dealer Hi‐Line Motorsports in Eldorado Hills too!
---
Bookmark & Share
---
User Comments
Be the first to comment on this post below!