Battery Point Lighthouse
Wed, Feb 20, 2013 at 12:00AM
---
A lighthouse in Crescent City at Battery Point was necessity due to an increase in redwood tree harvesting. These massive trees were used to build the great city of San Francisco in the 19th century. It was the residents of Crescent City who petitioned the Government for the lighthouse. The United States Government appropriated $15,000 to build a two-story stone cottage with a tower attached to the roof.
The lighthouse was built at the very rocky tip of Battery Point, a controversial decision in the mid- 1800s. In 1879, a wave from a thunderstorm destroyed a wall in the kitchen and knocked the stove over. A fire in the kitchen began immediately, but was quickly put out by another incoming wave. The lighthouse was in peril again during the night of March 27, 1964 when 5 tidal waves from an Alaskan earthquake descended along the Californian coast. The waves destroyed twenty nine blocks in Crescent City but spared the lighthouse due to their breaking pattern on the coast.
Today the lighthouse is open to the public on a daily basis from April to September and only on the weekends from October to March. However, the lighthouse is only accessible during low tide since it was built on a small islet and accessed by a small natural bridge.
A fun fact about the Battery Point Lighthouse is that it was featured in Tim McGraw's music video for, "Not a Moment Too Soon!" Do you remember the lighthouse in this video?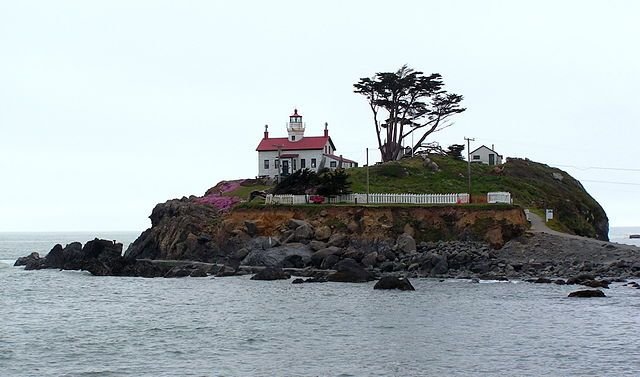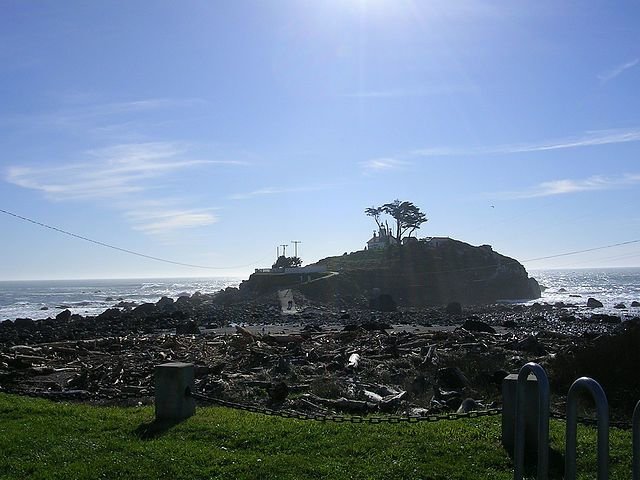 ---
Bookmark & Share
---
User Comments
Be the first to comment on this post below!