Point Bonita Lighthouse
Thu, May 30, 2013 at 12:00AM
---
In the past we have visited Pigeon Point Lighthouse and Battery Point Lighthouse on the West Coast of the United States, and this week we'll be visiting the Point Bonita Lighthouse located at the entrance of the San Francisco Bay!
The lighthouse was built partly in response to the California Gold Rush (1848 to 1855), when more than 300 boats wrecked off the coast of California, including the SS City of Rio de Janeiro.
When the lighthouse was first built in 1855, it was ineffective due to its height. It towered over the coast at a height of 306 feet above sea level. The West Coast of the United States is prone to a denser, higher fog. Its light was often masked by the fog and offered little to no assistance to incoming ships, forcing the relocation of the lighthouse further inland to its current location.
Prior to 1940 the Point Bonita Lighthouse could be reached without the use of a bridge. Natural erosion continued to affect the coast, and a wooden walkway was constructed to combat the erosion, but this too grew treacherous. A suspension bridge was built in 1954, and closed briefly in 1979, 1991 and 2010 for repairs due to rust caused by the seas salty spray. The bridge re-opened in 2012 after the construction of a new bridge made of tropical hardwood, suspension cables and other attachments.
Did you know the Point Bonita Lighthouse is the only lighthouse in America reached by a suspension bridge? If you visit, capture a photo while crossing the bridge and share it with us on our Monterey Boats Facebook page! The lighthouse is currently managed by the United States Coast Guard, and is open to the public on Saturday, Sunday and Monday from 12:30 PM to 3:30 PM.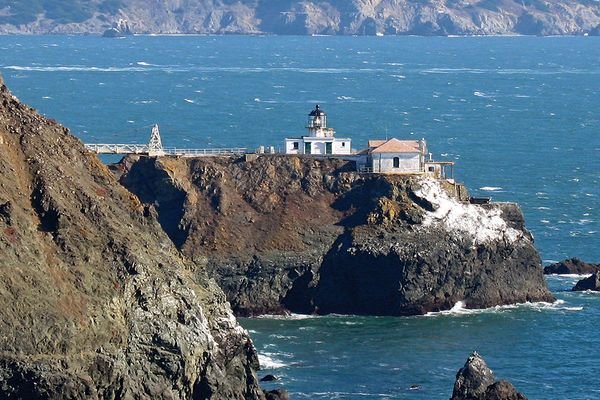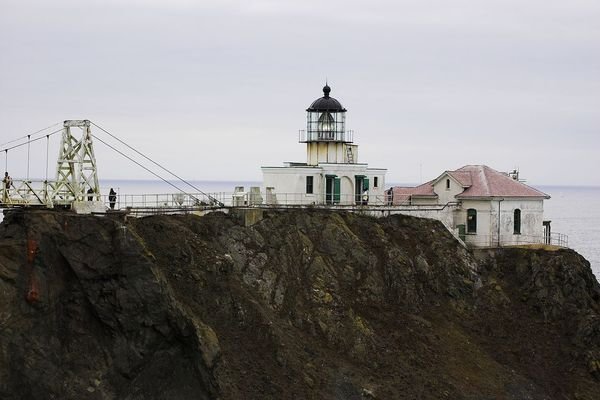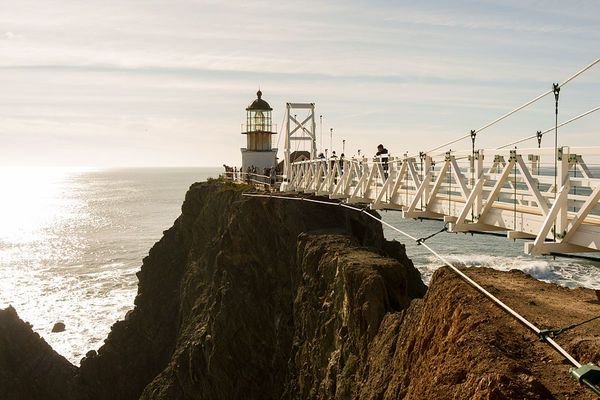 ---
Bookmark & Share
---
User Comments
Be the first to comment on this post below!