Boat Trip Games for Your Monterey
Sat, Sep 05, 2015 at 2:10PM
---
If you've ever taken a family road trip, you're probably all too familiar with questions of "are we there yet?" and the occasional lull of backseat boredom. That's why classic road trip games were invented: to keep kids occupied and excited, and to give parents a more peaceful experience.
These classic games may have originated on the road… but who's to say they have to stay on land? Here are a few longtime favorite games, modified to fit a trip on your Monterey.
Boat name game
This game is a fun way to keep kids occupied and focused on the task at hand… boating! The objective here is to think up a common boat name—Serenity, Freedom, and Island Time are just a few—and whoever spots a boat with said name first, wins. (Prizes optional!)
You may be thinking that there are way too many names out there for this to be a feasible game… but you'd be surprised at just how popular certain names are! While boat owners can choose virtually any name for their beloved cruiser, past trends show that some names just stick better than others. This is a particularly well suited activity if you're boating in a heavy traffic area where there are bound to be some familiar monikers on the water.
Location roundup
This is a water friendly twist on the classic license plate game, where passengers will try to find license plates on the road from locations all around the country. Many boats have their "home" location painted neatly next to their name, so have fun with it and encourage your kids to find boats from different states or cities.
On the water checklist
For kids who constantly need to be doing something, this easy activity is a fantastic way to do it. Provide your kids with a simple checklist of common things you'd find on the water (such as buoys, jet skiers, sailboats and other sights). Encourage them to keep an eye on the water for these items so they can tally up their totals faster.
I spy…
This classic game can be played on air, land or (of course) sea! Once you spot something interesting, gradually describe it (something red…something small…) until your passengers answer correctly, and repeat! This is a simple way to make your trip more entertaining for everyone on board.
20 Questions
While this game has been around for a while (and can even be played on the computer or smartphone), it's still a classic worth playing again and again… especially while you're out on the water! Have whoever's "it" think of an item—they can really think of anything, but you can limit the game to water related items for fun—and encourage other passengers to ask questions that will determine the item's identity.
We hope that you can turn these simple road trip games into fun activities for the boat as well. Be sure to let us know in the comments what your favorite on board games are!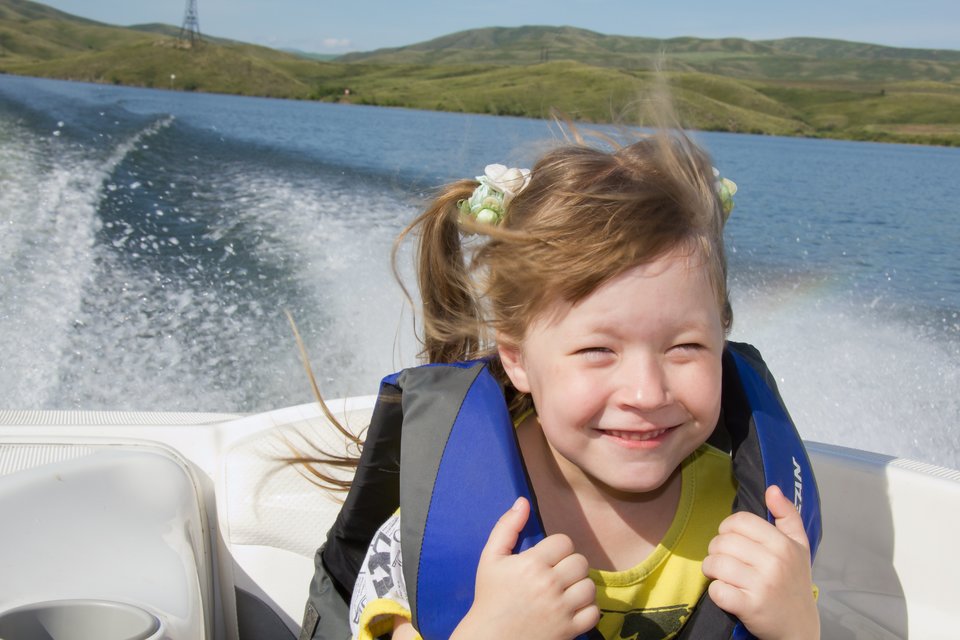 ---
Bookmark & Share
---
User Comments
Be the first to comment on this post below!