Board Games for Days on the Water
Fri, Apr 28, 2017 at 12:10PM
---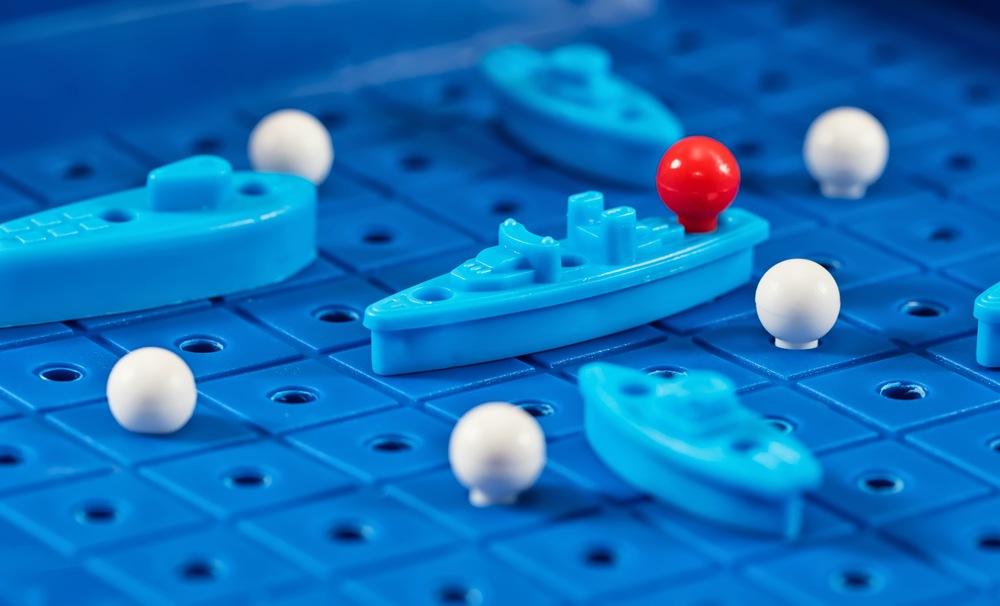 Rainy day on board? Or maybe a bit too much sun's got your littlest passengers pooped? Your solution might be as simple as a few good-old-fashioned board games!
In today's blog, we're sharing a few of our favorite games to take along on on-the-water adventures. Take a look!
Battleship
Of course, we had to start our list with one of the most famous board games that just so happens to tie into boating and life on the high seas. Battleship is all about using your best guesswork (and a little bit of luck) to "sink" your opponents' ships. It's simple and easy to enjoy in turns, giving everyone a chance to get in on the friendly competition.
Let's Go Fishin'
Does a game that simulates fishing, have a place on an actual fishing boat? We think so!
This kid-friendly game is self-explanatory. With a plastic fishing rod, players simply vie for a chance to catch an assortment of colorful fish from a rotating pond. While it can't quite parallel the thrill of fishing off the side of your Monterey, this game is a great way for young anglers to practice, kick back at the end of a long day, or have fun even when the fish aren't biting.
Checkers
What could be simpler than a game of checkers? Today, you can find checker boards that are so slim and portable that they make for great on-board additions. You can even pick up a towel with a checker board pattern, then use large pieces to play. If you find yourself in a pinch on the beach, you can even draw lines in the sand then use objects like straws or shells as your checkers.
Apples to Apples
This novelty game gives you a chance to create hilarious, apt, or just bizarre word combinations between friends. The player who's "it" will select a describer card—an adjective—which the rest of the crew will play off of, picking out of their selection of noun cards to find something silly for said adjective to describe. The results are fun and always surprising, changing every time you play based on who you're with and what they're thinking.
Pictionary
This classic game offers an artist's take on charades, giving players a chance to guess what their teammates are sketching out in front of them. It's a fun way to kick back and get creative, without requiring much space, time, or effort to do so.
These games are fun, simple, and easy to pack along in your travel bag. We hope that these games bring you fun and relaxation all summer long on your Monterey
---
Bookmark & Share
---
User Comments
Be the first to comment on this post below!