Aquariums in History
Fri, Nov 25, 2016 at 3:50PM
---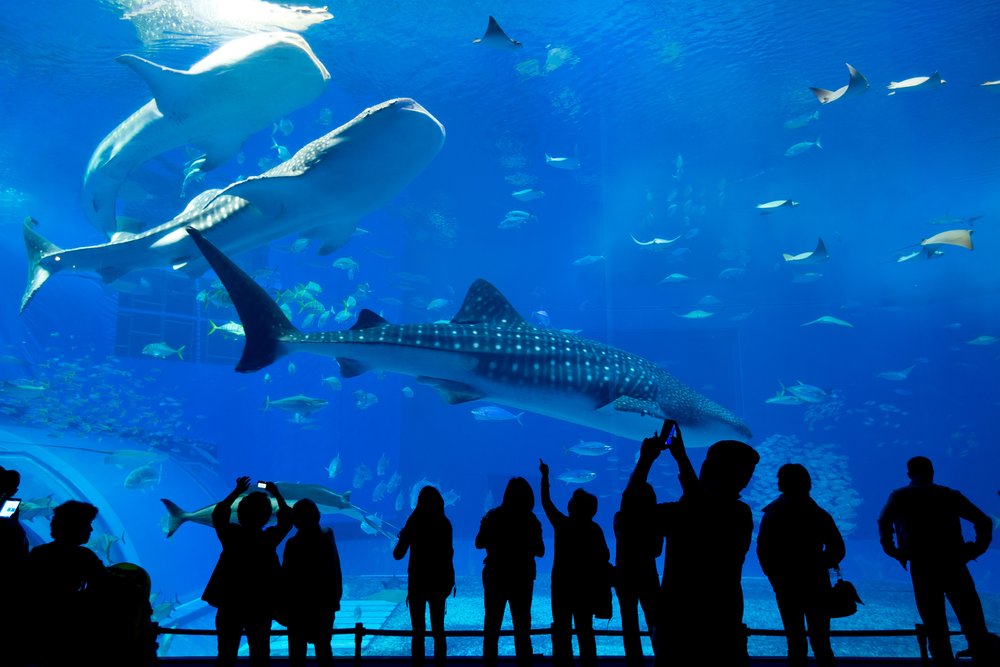 For those who love to learn about life below the surface, modern day aquariums are a gift, easily accessible in major cities across the globe. Of course, it wasn't always this way!
Read on to learn more about the history of aquariums—where they got started, and how they became a fixture of major cities everywhere.
Classical collections
While classical aquariums may not have included the modern, interactive features we've come to know and expect today, they did exist—at least in some form.
During the Roman Empire, sea barbel were brought in from the ocean and placed in small marble containers—however, until the advent of glass panes years later, people could only admire the view of the fish from above.
In 14th century China, the Hongwu Emperor began a porcelain company that would create large tubs made for the purpose of housing goldfish—popular even all the way back then! Those tubs eventually evolved in the classic fishbowl shapes we're familiar with today.
A craze for tanks
The 19th century saw an explosion of interest in creating tanks and suitable environments for fish. The marine biologist Jeanne Villepreux-Power created several different types of tanks so that she could better study fish in true-to-life environments. Biologist Félix Dujardin spoke about having what we would today call a saltwater aquarium—there just wasn't a name for it at the time! Philip Henry Gosse, who developed the world's first public aquarium at the London Zoo, coined the term in 1854.
It soon became popular for everyday citizens to have fish in their home in tanks with cast-iron framing, as a novel way to bring a sense of life and tropical allure into the home.
Today's modern aquarium
With time, the development of air pumps and, later, electricity led to a greater amount of home tanks as well as public aquariums. Today's aquarium uses that meshing of life and technology well—we get to visit interactive exhibits where information and activities can be delivered with the touch of a button, while modern technologies allow for biologists and aquarium workers to care for these animals better than ever before.
We can't quite imagine a world without aquariums—and are glad we don't have to live in one! Share your favorite aquarium experience with us below.
---
Bookmark & Share
---
User Comments
Be the first to comment on this post below!