A Slice Of Fun: Celebrate National Pizza Day With Monterey
Mon, Jan 24, 2022 at 1:00PM
---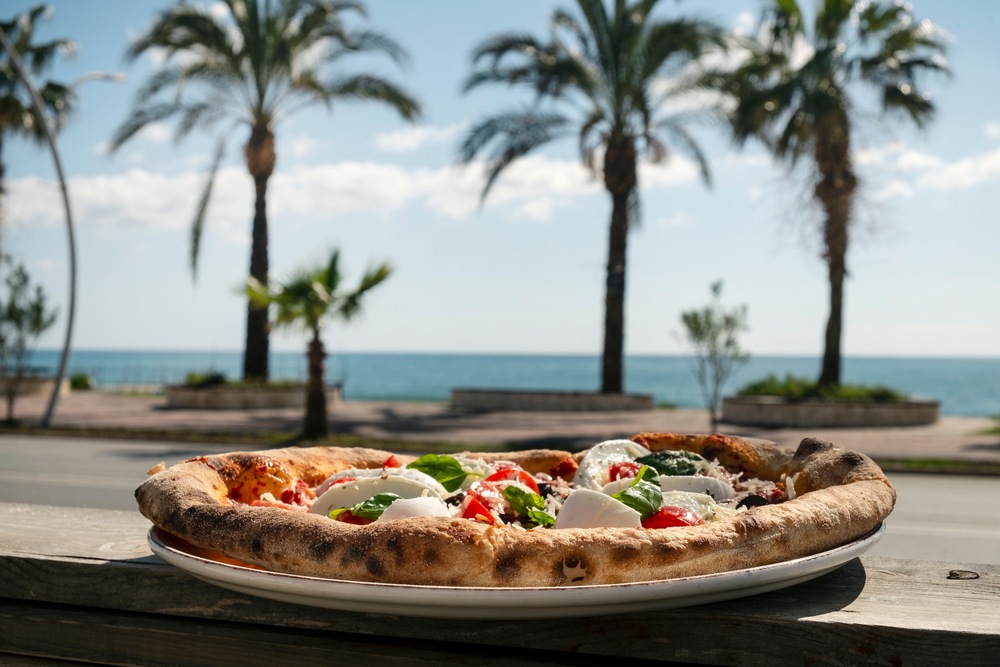 You never need a reason to enjoy a delicious slice of pizza — but on National Pizza Day Feb. 9, you have one anyway! If you're a boater and a full-time foodie, this holiday provides the perfect chance to blend your interests, whether you're cruising for a tasty slice or planning the pizza stops on your next vacation.
Just read on as we share a few on-the-water destinations known for serving up pizza goodness all year long.
Chicago, Illinois
It wouldn't be a list about pizza without a stop in the Windy City! While it's still a bit chilly to visit Chicago by boat, this is a great time to plan your quest for some delicious deep-dish this spring or summer. Many beloved pizza restaurants (Eater Chicago recommends Labriola and Lou Malnati's, to name just a few) can be found mere blocks from Lake Michigan and the Chicago River — so you never have to travel far from your Monterey to satisfy your saucy cravings.
Once you're back on the water — maybe you even take some deep-dish to go — you can cruise by the waterfront, or dock your ride then escape to a quieter slice of Lake Michigan like Rosewood Beach: an oasis of sun, swimming, and stand-up paddle-boarding during the summer! If you want to literally see Chicago in an all-new way, take the trip across Lake Michigan to Indiana Dunes National Park. From here, with the right conditions (and the help of a trusty camera or pair of binoculars), you can actually see the Windy City skyline across the water. What better way to cap off your pizza-packed adventure?
New Haven, Connecticut
According to Rent.com, New Haven is the country's No. 3 best city for pizza. And it's easy to see why! Thanks in part to the city's Italian heritage, plus its unique location as a college town (hey, students know their pizza!), there are countless spots to choose for a pie — more than three pizza restaurants per square mile, in fact.
Just like Chicago and New York, New Haven also has its own signature pizza. Known as apizza, this kind of pie is known for its thin profile and limited cheese. Sauce is the star of the show, as is a delightfully bite-y crust. Grab a slice by the water before cruising from the Harbor to the greater Long Island Sound, where you can cruise by nostalgic New England views or try your hand at some serious sportfishing.
Miami, Florida
Of course, if you need a slice now — i.e., not in a few months when the weather finally thaws — you can't go wrong with a trip to Miami. The cultural heart of the Sunshine State may not be strictly known for pizza, but Rent.com rates it as the country's No. 6 best city for a slice. Once again, the numbers don't lie: there are more than five pizza restaurants per square mile, and nearly 10 percent of all Miami restaurants serve the stuff. You might even find pizzas with a local, Caribbean flair, like sweet-crusted Cuban pizza reminiscent of your favorite ham sandwich.
Because this is Miami, boating is a must. Biscayne Bay offers some of the best skyline views on the East Coast — but if you're looking for more of a back-to-nature vibe, Key Biscayne and south will provide the breezy, tropical backdrop you're looking for.
San Luis Obispo, California
According to a 2014 report from Find the Home, San Luis Obispo is California's pizza capital, with nearly six pizza restaurants per 10,000 residents. The charming Central California city features sweeping mountain views, Old-World architecture, and access to some of the Golden State's most beautiful shorelines — perfect for a day of cruising and exploring before settling down with a delicious pizza dinner!
Honolulu, Hawaii
The same report declared Honolulu to be Hawaii's pizza capital — and indeed, the urban heart of Hawaii is home to plenty of pizza spots to satisfy your appetite after a day of splashing around Oahu. (Just don't count on finding ham-and-pineapple "Hawaiian" pizza so easily. Sure, the polarizing pie may be found here, but it's not actually a cultural export from the state. Rather, it hails from a Greek chef in Canada!)
You can also hop a few islands over to Maui, where Flatbread Company — a bayside spot in Paia — serves pizza made with local ingredients like taro flour dough, mango BBQ sauce, and Kalua pork, as featured in a travelogue from Australia's Special Broadcasting Service. It all pairs perfectly with the salty sea breeze, which you can enjoy from your boat as you cruise past Maui's lush, tropical shores — or simply kick back on the beach!
We hope that these destinations help inspire your next outing! On National Pizza Day and all year long, your Monterey helps you get closer to the fun (and food) that awaits.
---
Bookmark & Share
---
User Comments
Be the first to comment on this post below!