5 Reasons You Should Own A Boat With A Cabin
Wed, Jul 10, 2019 at 10:00AM
---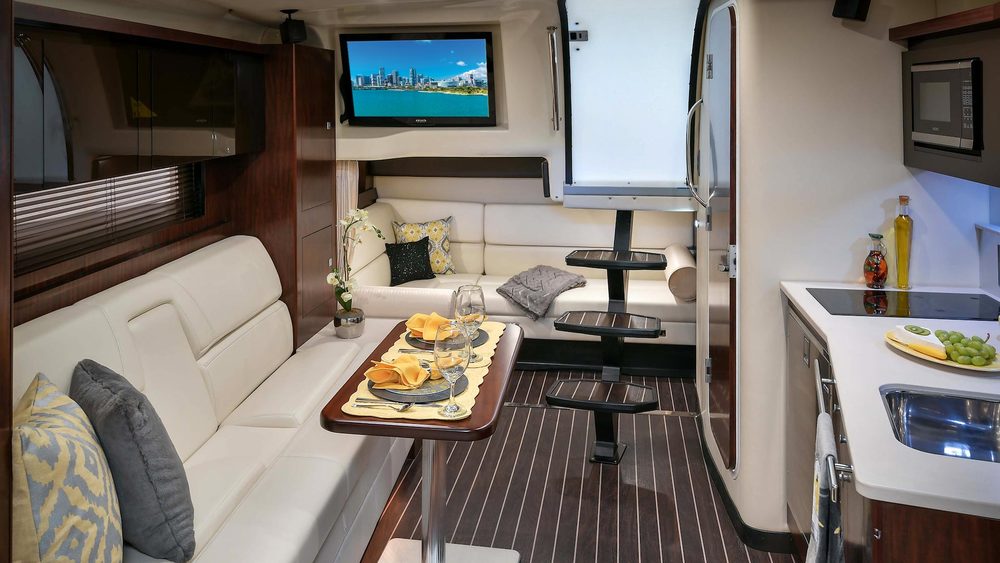 Is It Time To Upgrade? 5 Reasons You Should Own A Boat With A Cabin!
If you've had your current boat for a while, and you're thinking about upgrading to a bigger boat, like one of our Monterey cruiser boats, you may be wondering if it's worth it.
Should you really spend the money for a larger boat, just to get amenities like a cabin and longer range – or stick with what you have?
We're here to tell you that having a boat with a cabin – like the Monterey 355SY – has a number of great benefits. And in this article, we'll break those benefits down for you, and explain each one!
Retreat From The Elements
First and foremost, a cabin allows you to get some respite from the outside elements. Whether it's an extremely hot, windless day, or you're looking to get away from the rain and salt spray for a bit, a cabin allows you to step into a comfortable, climate-controlled environment – and take a break from the elements!
Skip The Hotels On Boating Trips
Most boats with a cabin can sleep at least 2 – and some larger vessels from Monterey Boats are big enough for the entire family. That means that you don't need to worry about land-based accommodations during your boat tours. Just find somewhere to tie up, and turn in for the night – no hotels necessary!
Enjoy A Full On-Board Bathroom
Many boats come with a portable shower and a toilet, but unless you have a cabin in your boat, these amenities are pretty bare-bones. They're functional, but not really comfortable or usable for day-to-day personal care. If you buy a boat with a cabin, you can enjoy a full-sized bathroom, with an actual sink and a shower!
Cook Your Own Meals In Your Galley
There's nothing quite like catching a fish, and then being able to take it into your full-sized galley, clean it, and cook it for dinner. Most boats with a cabin have a fairly large galley, allowing you to prepare meals onboard your boat, and providing you with a freezer and refrigerator for storing your food.
Stay Entertained With On-Board TVs And Sound Systems
When it's time to relax, you can just head inside your boat's cabin, sit down on your couch or chair, and enjoy on-board entertainment. You'll feel like you're in a floating luxury hotel room – and you can rest up while you enjoy your favorite shows, movies or music.
See If One Of Our Boats Is Right For You!
At Monterey Boats, our cruiser boats and sport yachts are an ideal choice if you'd like to upgrade your vessel, and invest in a boat with an on-board cabin. To learn more, visit our website now – and start looking at what we have to offer!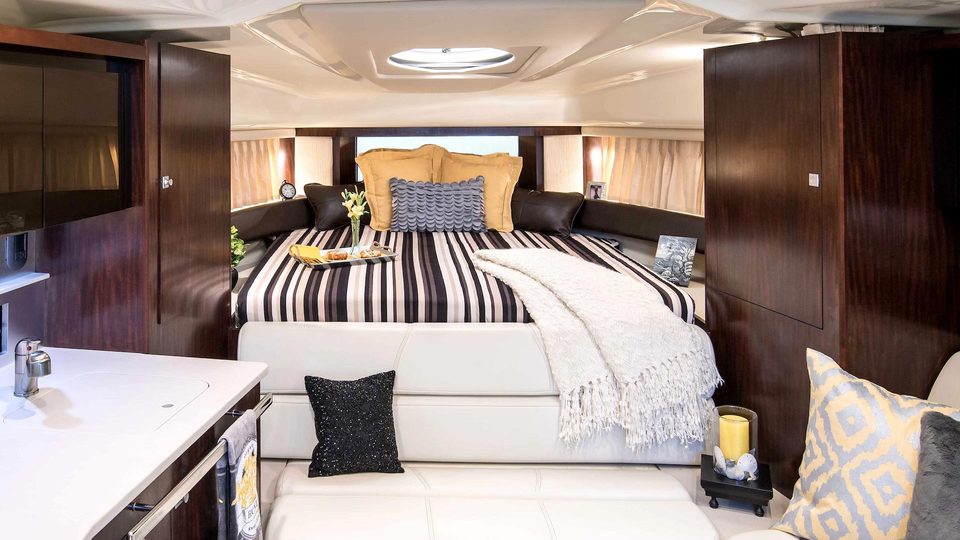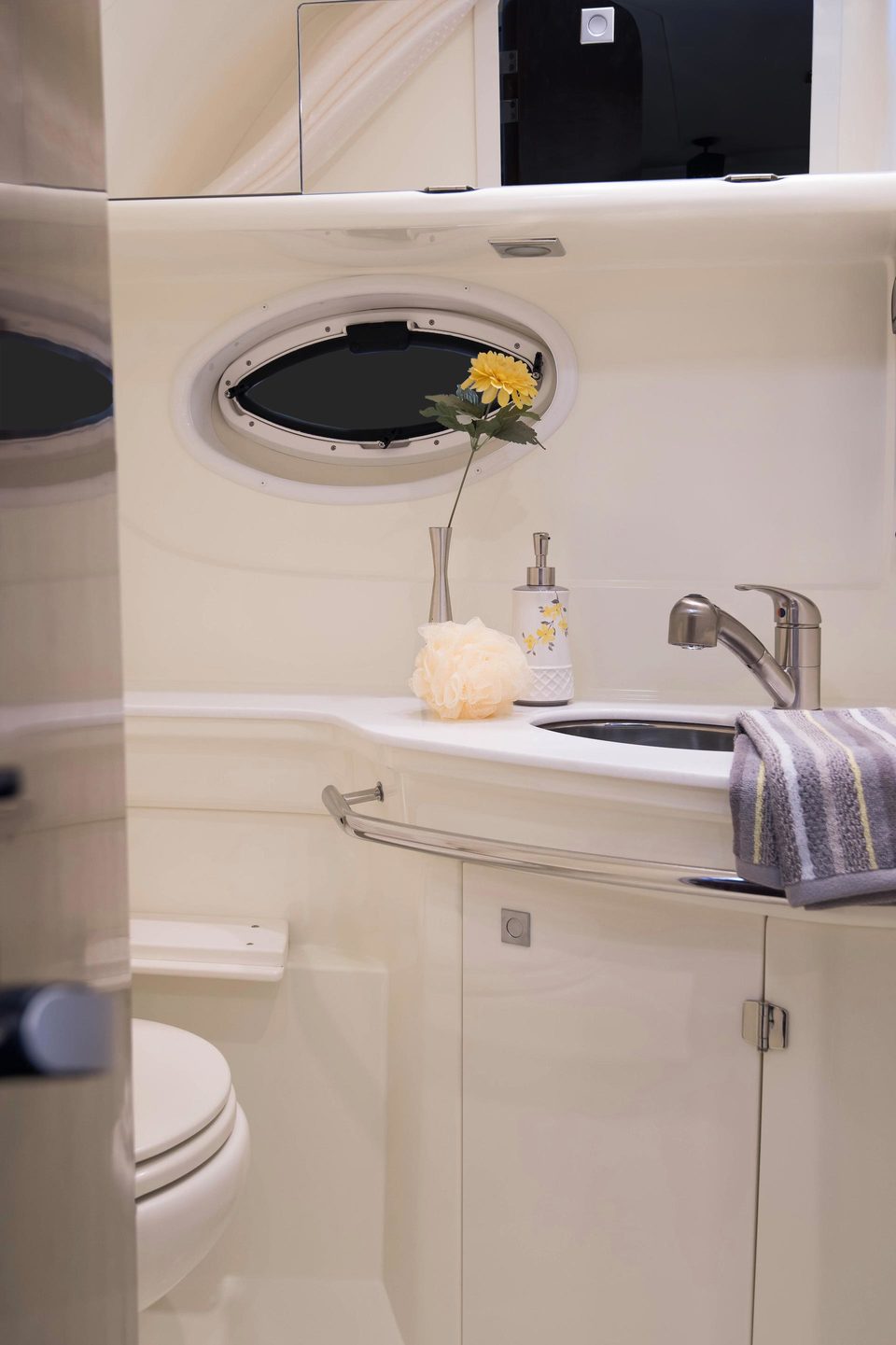 ---
Bookmark & Share
---
User Comments
Be the first to comment on this post below!