5 Novelty Sunglasses for National Sunglasses Day
Wed, Jun 07, 2017 at 10:30AM
---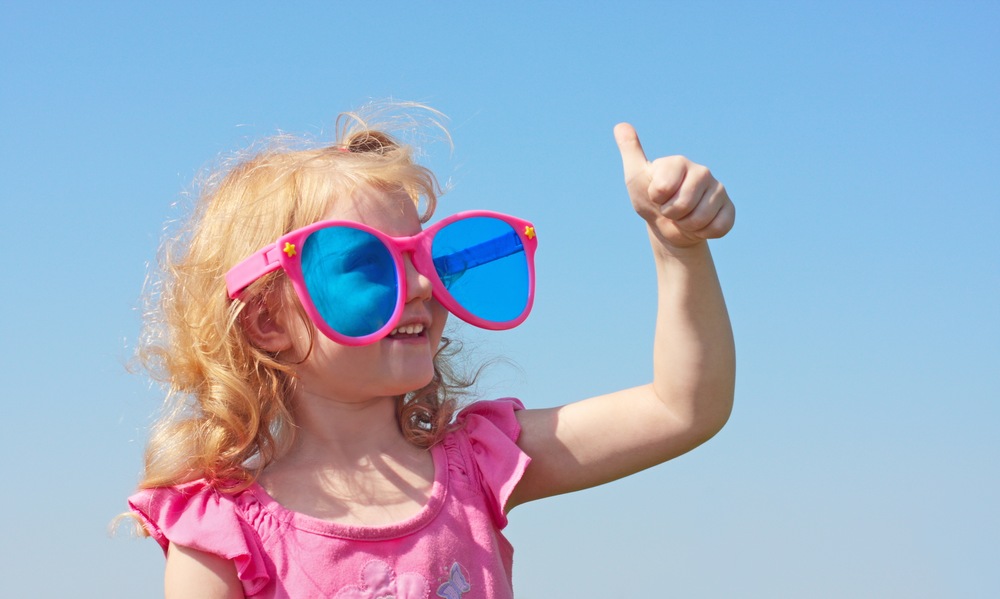 Sunny days are straight ahead—and with National Sunglasses Day falling on June 27th, there couldn't be a better time to stylize your shades than right now.
In today's blog, we're looking at five novelty sunglasses worth slipping into this summer. Read on to find your favorite!
Reflective lenses
While at this point, reflective shades may not be much of a novelty, they're still a fun alternative to traditional lenses. This popular look lets you shield your eyes from the sun and have your shades double as a touch‐up mirror for friends and family on board!
Football player
If you don't just want to support your favorite football players, but actually emulate them, these glasses are for you. Football player shades have team markings on top to mirror the look of a helmet—and of course, below, a plastic "face mask" to boot. It may not be the most inconspicuous look around, but it's a great novelty gift or way to show your spirit on game day.
Shutter Shades
Shutter shades—sunglasses with horizontal louvres running across the lens area—have been a quirk of pop music since as early as the 1950s. They, too, are not the most practical form of eyewear (some have aptly named these sunglasses "Venetian blinders"), but they're a fun look on and off the water. Some actually have lenses, so that you can enjoy protection from the sun albeit with an obstructed view (so maybe save them for when you're off captain duty!).
Throwbacks
It's always fun to recollect our favorite decades with style and fashion. Sunglasses are no exception. You can opt for the bold angular style of the fifties' "cat eyes," or, if you prefer a cleaner look, the perfectly‐circular shades of nineties grunge. The right pair can prove with ease that some things never go out of style.
Custom shades
Why not craft your own pair of sunglasses—or at least dress up an old set? Take a basic pair of shades and glue on items that suit your on‐the‐water style: paper parrots, flowers, or even tiny seashells to mirror the spirit of the sea (though you may not be able to say seashell sunglasses five times fast!).
When it comes to choosing a new pair of shades, polarized lenses are always an advantage since they reduce glare from the sun, a common issue for boaters. Beyond that, you're free to flaunt a look that's as fun and unique as you! Let us know which pair is your favorite in the comments below.
---
Bookmark & Share
---
User Comments
Be the first to comment on this post below!