5 Bodies of Water with Deceptively Spooky Names
Wed, Sep 14, 2016 at 2:30PM
---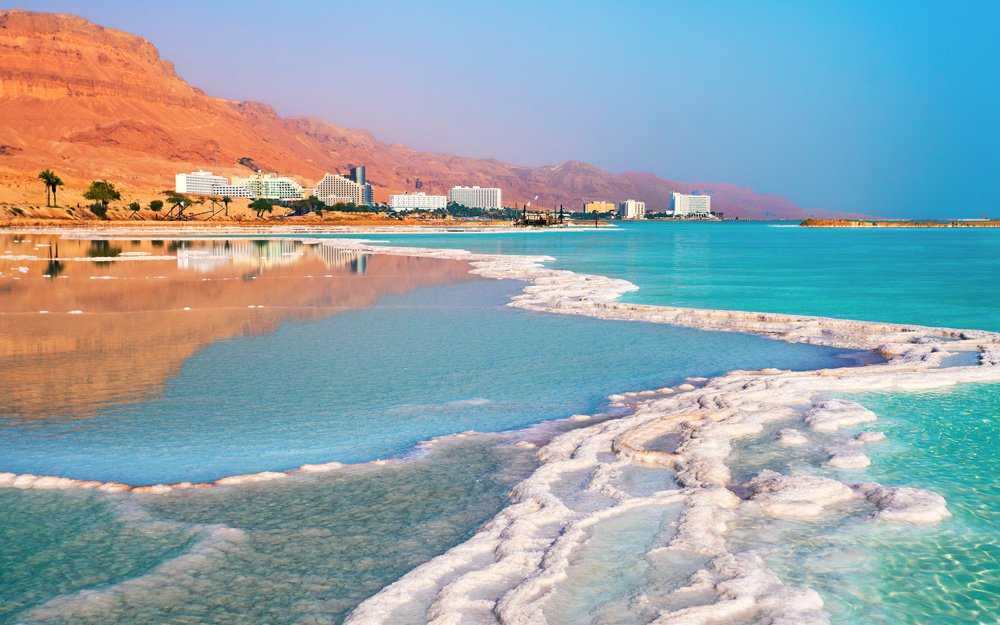 In the weeks leading up to Halloween, we love to tell scary stories and give dark pasts to seemingly safe spaces—however, sometimes, the truth is quite contrary!
In today's blog, we will be looking at five bodies of water who don't quite live up to their spooky names.

Dead Sea

While most of us are familiar with the Dead Sea—the lowest point of land on Earth, and one of its saltiest bodies of water—its name might still be a bit unnerving. Rest assured that the Dead Sea isn't known for ghosts, murders or other dark phenomenon—its name simply refers to the fact that life doesn't thrive in its waters, thanks to the high salinity. Travelers, however, can float around the water safely!

Shadow Lake

With a name like this, you might assume that Ontario's Shadow Lake is a dark, mysterious spot worth avoiding at all costs—but it's simply not the case! In fact, the lake is known for its calm water conditions and beautiful surroundings, making it a perfect spot for your on-the-water adventures.

Bat Lake

Located in Marquette County, Michigan, Bat Lake is a marvel from up close and above. No, it's not surrounded by bats—however, its shape does resemble that of a bat's body when viewed on satellite! This novelty is what earned the lake its spooky namesake.

Witch Lake

Witch Lake is another Marquette County treasure, located southeast of Bat Lake. Its name comes from a similar phenomenon—when viewed from high above, its shape looks startlingly similar to a witch on her broom.

Lake Placid

The name "Lake Placid" itself is not too scary, but the 1999 horror movie Lake Placid, about a larger-than-life crocodile, might not help its reputation! Fortunately, the movie isn't actually about the real Lake Placid, nestled in New York's Adirondack Mountains. Lake Placid is a popular tourist destination, famous for the green, rolling landscapes that surround the lake and the wealth of recreation opportunities to be found on the water (from waterskiing to cliff diving!).

As you can see, these bodies of water don't have a bad bone in them—in fact, we think each one is worth a visit! Let us know if today's blog has served as inspiration for your next Monterey excursion.
---
Bookmark & Share
---
User Comments
Be the first to comment on this post below!