What Sets Monterey Apart From The Rest
Wed, Feb 27, 2019 at 10:30AM
---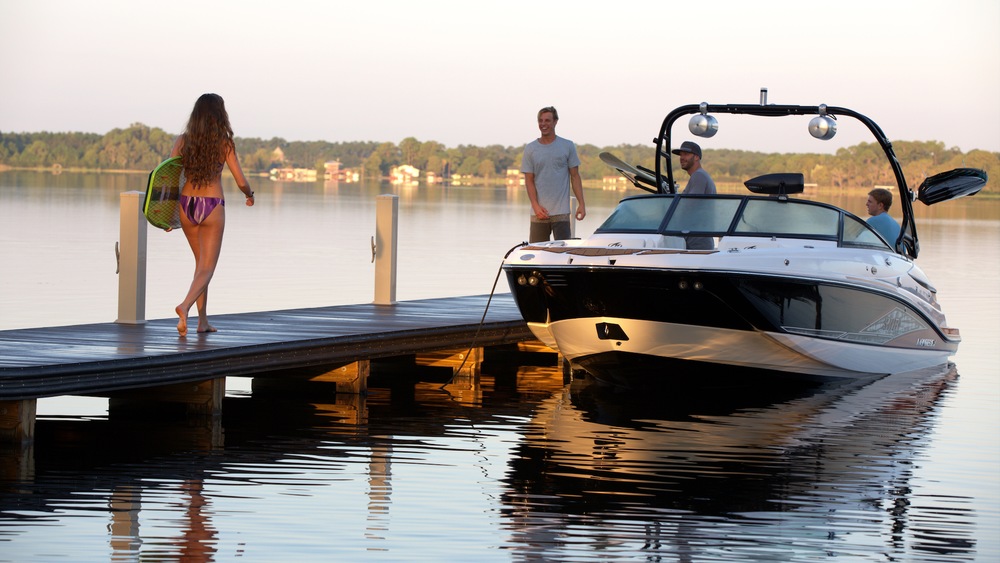 Over three decades ago, one company decided to grace it's presence in the boating industry. Today, they hold designing, developing, engineering, and manufacturing high quality sports boats to a higher standard. And they want to be the industry leader that gives boat enthusiasts, skiers, wakeboarders, and surfers the boat of their dreams. That has been the mission of Monterey Boats then and still is to this day. They are and will continue to be the home of ski, wake, and surf boats.
Monterey is independently owned and family operated. Not only are the people who design, engineer, and manufacture out boats are part of this family, so are the customers who buy them. Monterey has a wide variety of ski boats, wakeboarding boats, and surf boats available. And they stay ahead of the curve to bring new designs and models to our customers each year, every year.
Each year, Monterey attends boat shows across their home state of Florida and across the country and proudly displays their latest models for those who appreciate and even love boats. In fact, it has even netted them a few awards in the process. Speaking of awards, Monterey also takes pride in winning the National Marine Manufacturers Association's Consumer Satisfaction Award for 13 years running. For winning an award like this for many years, boat owners know who to trust for the best in customer service satisfaction.
Monterey Boats are manufactured in their home state of Florida. More than 500 of their boat builders know the way a boat is designed, how if functions, and how much fun it brings to their customers and those who step on one of these boats and enjoy the ride. That's because they set and continue to exceed the standards of what a luxury sports boat should be. Every one of Monterey's models of the past, present, and future is and will continue to be living proof of this.
Monterey's boats are built in the best quality and aim to last as long as they can. But for their boat owners, they are offered one of the best warranty policies in the business: the Most Valued Protection plan. This limited lifetime warranty is designed to make sure that every owner has the experience of a lifetime without any issue. The warranty on the hull and deck of Monterey Boat can be transferable for up to 10 years.
Monterey is as close as customers can get to finding the best sports boat. They work with dealers nationwide to ensure that every boat and water sports enthusiasts use the best for all the fun activities they can do out in the water. When customers purchase a Monterey Boat, not only will they get the best fun out of them, they will also have the best customer service guaranteed. Whether they have questions or concerns, they can rely on Monterey to make sure they are addressed promptly and professionally. It's what makes this mission of making Monterey the best in the business possible.
---
Bookmark & Share
---
User Comments
Be the first to comment on this post below!