The Palm Beach International Boat Show Is Coming Soon
Wed, Mar 06, 2019 at 11:35AM
---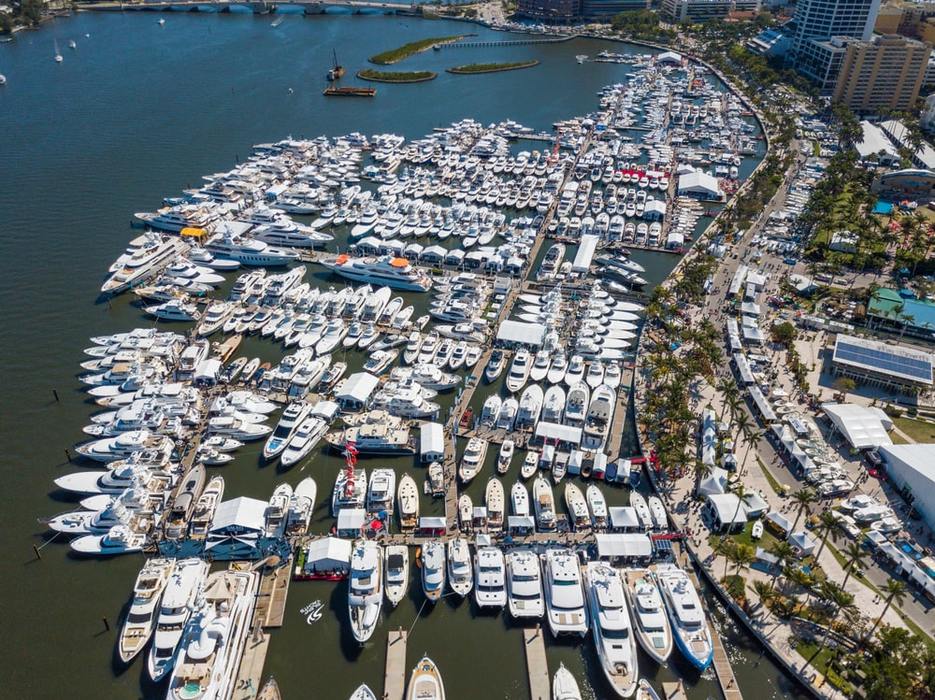 The 2019 Palm Beach International Boat Show is just around the corner. This will be the 34th year where boat enthusiasts near and far will be treated to a large display of boats. This year's show dates will run from March 28 through the 31st and will be held in Palm Beach, Florida. The boat show will display more than $1 billion worth of boats including yachts, superyachts, 8-foot inflatables, and last, but not the very least, our line of Monterey Boats.
Last October, Monterey Boats introduced one of their latest models just down the road in Fort Lauderdale: our 305SS Super Sport Boat. This year, Monterey Boats will proudly display this and many other models of ski boats and wakeboarding boats at the Palm Beach International Boat Show. Our boats are manufactured for the boat enthusiast who's idea is to just have fun on the water. Whether they are a wakeboarder, a surfer, a skier, or just a normal joe who wants to go for a cruise on the water, Monterey has a boat for that.
At this year's Palm Beach International Boat Show, Monterey is confident that their models will stand out as some of the best designed luxury sports boats on the market today. They manufacture with the idea of high quality and an attractive design in mind. But let's not stop there. Monterey also does its best to stay ahead of the curve in the latest in boat innovation. And it's the reason that they are one of the few boat manufacturers that update their lines every year. This is a chance to check out their latest models at this year's Palm Beach International Boat Show. Who knows what kind of head-turning designs and updates they'll come up with next.
That's because for three decades, Monterey has strived to become the leader in the industry. Not only do they take pride in manufacturing boats with award winning designs, they aim to make every Monterey experience the best for our customers.
Every year, the Palm Beach International Boat Show draws a ton of boat enthusiasts to the Palm Beach area. Not only will there be an endless display of boats, there will be lots of fun and activities for attendees and their families. Making a return for another year at the boat show will be the free youth fishing clinic. The clinic is sponsored by Hook The Future. Also making a return will be a seminar put on by the IGFA School of Sportsfishing.
General admission for the Palm Beach International Boat Show will be $28 for adults (16 and up). Adults can get 2-day tickets for $52. Admission for kids ages 6 to 15 will be $18 while children under the age of 6 will be admitted for free. For the ultimate show experience, VIP tickets are available. VIP attendees can access the lounge that offers an open bar, hors d'oeuvres, VIP concierge, seating both indoor and outdoors, and a whole lot more.
Come on down to the Palm Beach International Boat Show. While there, be sure to check out the latest boat models from Monterey Boats.
---
Bookmark & Share
---
User Comments
Be the first to comment on this post below!