How to go Horseback Riding at the Beach
Sat, Mar 19, 2016 at 4:45PM
---
The sights and sounds of a serene beachscape, the thrill of riding a horse through its natural environment… you might not think of combining the two, but think again! Horseback riding on the beach isn't just possible, it's a popular experience for water lovers and adventurers of all sorts.
In today's blog, we're looking at the basics behind this one-of-a-kind activity—and some of the best places to enjoy it.
Why it works
Many beaches are known for their populations of wild horses who like to graze and gallop along their shores. While these spots make for unique photo opportunities and are certainly worth visiting, the horses you'll find here (wild ones) are not the same ones you'll be riding on your vacation. The latter are horses who live and are cared for at stables by the beach.
They are the same domestic horses you'd find at any ranch across the country… but instead of riding through grass and nature trails, you'll be able to ride on sandy shores and splash about in the water on horseback—and in our book, that's something truly special!
The best beaches
Of course, the obvious question for anyone considering a horseback ride on the beach—where do you go to do it?
Fortunately, there's more than one place to enjoy this exciting coastal experience. Here are just a few of the most popular locations…
Amelia Island, Florida: Head up to Florida's northeast coast and visit Amelia Island, a popular vacation destination renowned for its golf courses, resort amenities and, of course, its pristine beaches perfect for coastal horseback riding. You can enjoy a daytime ride with family, or opt for a more specialized experience such as a sunrise or moonlight ride under the stars.
Myrtle Beach, South Carolina: Myrtle Beach has long been a favorite beach getaway for families from all across the globe—but did you know it offers guests a horseback riding opportunity, too? Experience the beach in a whole new way by riding horseback. There are private tours and sunset rides available as well to best suit your needs.
Nassau, Bahamas: Kick off your day in the Bahamas with a leisurely ride through nature trails and the pristine white beaches of Nassau and surrounding areas. The folks at Happy Trails Stables will even send a bus to pick you up from your hotel—so from start to finish, this is a relaxing and carefree way to enjoy the day and make lifelong memories in the process.
Galloping through sand and water on horseback isn't something you get to do every day, so we think it's worth considering for your upcoming vacation!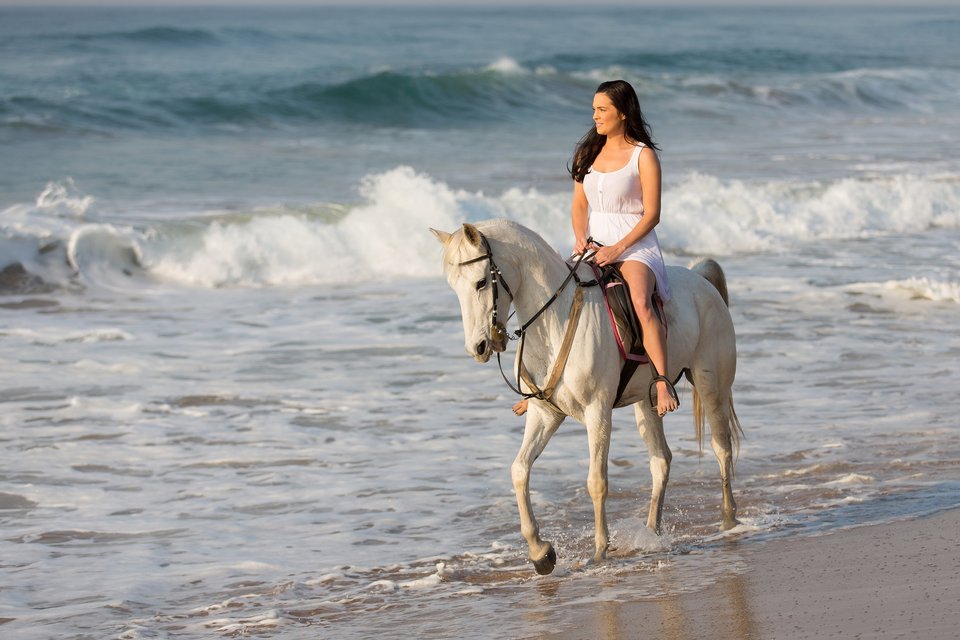 ---
Bookmark & Share
---
User Comments
Be the first to comment on this post below!