Cruising Super Bowl Style: Get to Know Tampa Bay from Your Monterey
Fri, Jan 29, 2021 at 1:41PM
---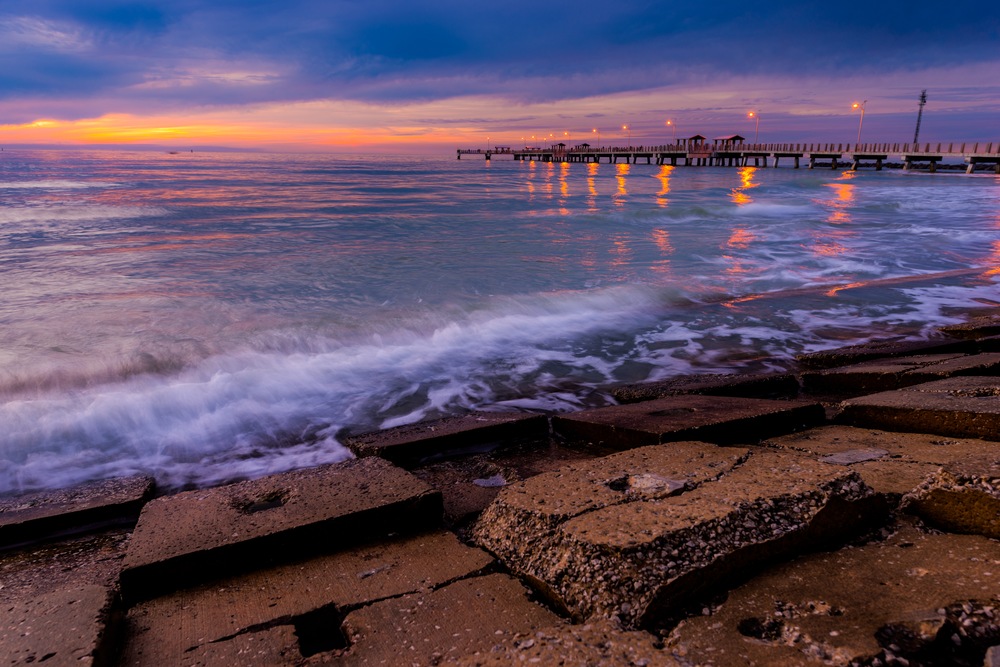 This year, the home of the Super Bowl is also home to some super boating—so even if you didn't nab a ticket, you can still celebrate the weekend in style. From your very own Monterey, that is!
The Tampa Bay area boasts beautiful marine landscapes, ranging from lush mangroves to beautiful barrier islands with soft, white sand stretching as far as you can see in either direction. Venture a little farther offshore and discover some of the Gulf Coast's most beautiful cruising and angling environs, perfect for a day (or weekend) of family fun.
Get to know Tampa's pirate heritage
If you're cruising near Tampa, you're following in the footsteps—or should we say wake—of some serious, swashbuckling company.
Pirates play a central role in Tampa's culture—even casual fans know that the city's Super Bowl contenders are named the Tampa Bay Buccaneers, chosen through a name-the-team contest in 1975! But where did the pirate connection begin, anyway?
As it turns out, Tampa's swashbuckling story is part fact, part fiction. The Gulf Coast of Florida did experience a "golden age" of pirates during the late 17th and early 18th centuries, its meandering network of mangrove-lined waterways serving as choice spots for pirates to hide out. But the pirate whose story is most familiar to Tampa boaters, Jose Gaspar, is not confirmed to have existed at all! The legendary pirate was said to have sailed the region during the later days of the pirate era, a rogue privateer (the "Last of the Buccaneers") known for his ruthless, adventurous sensibility and massive fortune left, supposedly, scattered among the Charlotte Harbor Islands south of Tampa.
Gaspar, a.k.a. Gasparilla, met his demise on one last swashbuckling escapade—when he and his crew went to plunder a ship, only to realize it was a U.S. Navy ship! Some legends say he met a violent end, other that he jumped into the water to avoid being captured. Either way, Gaspar left behind an indelible mark on the Gulf Coast region. To this day, every year, Tampa celebrates the Gasparilla Pirate Festival, a lively on-the-water event built around recreating some of those old pirate antics.
Go island hopping
Today, you can travel Tampa Bay and the surrounding area in a more comfortable vessel than even the richest pirates! One of our favorite activities is to hop down the Gulf Coast's beautiful chain of islands, starting with…
- Shell Key, a gorgeous, remote destination accessible only by boat. Cruise by for beautiful views, or hop aboard a clear kayak to explore the crystalline waters, local shorebirds and other one-of-a-kind wildlife!
- The collection of keys that form dreamy Fort De Soto Park, a premier destination for your beach picnic after some leisurely cruising. Bring a football and toss it around for your own mini "Super Bowl" in the sand.
- Davis Island Dog Park, because we can't forget about our furry friends!
- Siesta Key, located a bit farther down the Gulf Coast but a convenient escape for day-trippers looking to kick back and relax (the key's name comes from the Spanish word for "nap," after all).
- Charlotte Harbor Islands—remember those? From quiet beaches to mangrove-lined thickets, this is the alleged location of Gaspar and co.'s buried treasure.
Between these stunning islands, you'll discover gorgeous cruising and fishing fun—endless stretches of emerald, sun-kissed H2O wherever you look. Whatever the day may bring, be sure to stick around on the water long enough to enjoy a stunning Gulf Coast sunset!
Dine like a local
The Tampa area is home to some beautiful bayfront and dockside dining opportunities. You can also grill on your Monterey, pack your own lunch and enjoy a breezy picnic in a palm tree's shade on your favorite beach, or bring your fresh catch to a local restaurant that might just cook it for you. Tampa is also a haven for Cuban sandwiches, so be sure to try one while you're in town.
An effortless adventure
Because of its central location, Tampa Bay makes for an effortless adventure for virtually all Florida boaters—including the Monterey team right here in Williston! Win or lose this Super Bowl season, we think a day of Tampa boating is a trophy in and of itself.
We hope that today's virtual adventure has given you a closer look at cruising Tampa Bay. Whether you're planning your weekend or are simply dreaming about a visit to the Sunshine State, there is no better way to experience all Tampa has to offer than from the comfort and style of your Monterey Boat.
---
Bookmark & Share
---
User Comments
Be the first to comment on this post below!