5 Fun Ways to Commemorate a Catch
Mon, Aug 07, 2017 at 3:05PM
---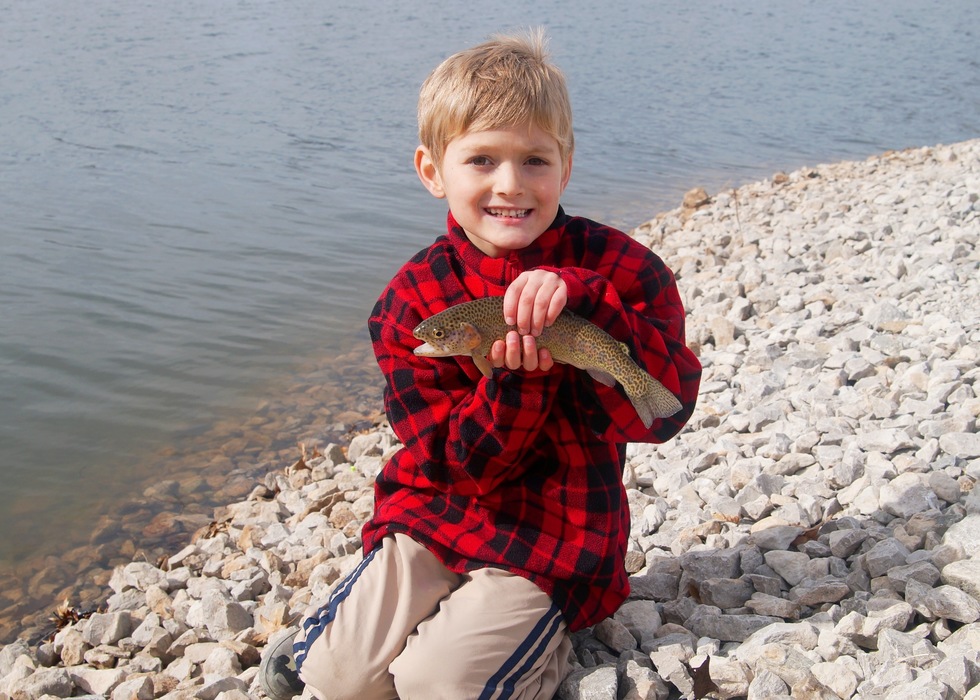 Whether you're five or thirty-five, catching your first fish is a big deal! It's a milestone worth celebrating—and we've got the ways to do it.
Take a look at today's blog to see our best ideas for celebrating your catch… or honoring a friend or family member who's finally caught their own!
Take a photo
Of course, one of the best and easiest ways to commemorate a first catch is with a photo! You're probably already taking a bunch on the water, especially if you're bringing your child out for the first time, so this should come easily. Poses are fun… as are the more candid shots that depict the catch from start to victorious finish! Get a bit of both (using a higher shutter speed on your camera for your quick-moving subject) and frame on as a treasured family keepsake.
Earn a customized certificate
Did you know that you can get a certificate to honor your or your child's achievements on the water? The International Game Fish Association offers an online form that you can fill out to receive a custom certificate reflecting the catch, at just $20. Many states also offer free certificates through their Department of Natural Resources (such as Maryland and Iowa, to name just a couple).
Enjoy dinner on the water

Many may fish for dinner, but if you or your child opted for the catch-and-release route, you can still enjoy a great celebratory dinner! Cruise to your favorite waterfront restaurant for a welldeserved dinner of crab legs, fried fish, and just about anything else you may be craving after a long day on the water.
Win a trophy
You may just be fishing for fun—but who's to say you can't still enjoy the glitz of a trophy commemorating particularly impressive catches? Rewarding friends or family members with a customized trophy is a fun gesture that celebrates their efforts in a big way. It's something they will hold on to forever!
Celebrate other firsts
Not your first time fishing? You may still run into big moments on the water, like the first time you catch a seriously impressive largemouth bass. Those are equally worthy of some recognition! The Florida Fish and Wildlife Conservation Commission is just one entity that will deliver you a custom certificate in recognition of landing that big catch. All that's needed to participate is a photo that documents the fish's size, so you can participate even if you choose to catch and release—in fact, if you do, you'll be honored for that with a special seal. It's just a fun way to celebrate those record-breaking moments on the water… even if the only record you're breaking is your own!
Big moments are worth celebrating—and we think a hard-won fight with a catch is a big moment! Try out these ideas for fun, meaningful ways to commemorate success on the water.
---
Bookmark & Share
---
User Comments
Be the first to comment on this post below!