Visiting Macky Marine in Dubai!
Wed, May 01, 2013 at 12:00AM
---
Get ready for an exciting trip to Dubai, where we are visiting our dealer, Macky Marine!
Have you traveled to Dubai, or purchased a Monterey Boat from Macky Marine? Share your photos and stories with us in our comments section or on our Monterey Boats Facebook or Twitter pages. We would love to hear from you!
The best time to travel to Dubai is during the winter, from December to February. Temperatures in the city average 75 degrees during this time, compared to an average of 105 degrees from May to September. Since it's only April, you'll have plenty of time to plan your winter vacation!
Our first stop is the Burj Khalifa, the tallest building in the world! The building is located in the center of Downtown Dubai, surrounded by world-class shopping and entertainment! The Burj Khalifa holds an astonishing 7 World Records, including:
Tallest Building in the World
Tallest free-standing structure in the world
Highest number of stories in the world
Highest occupied floor in the world
Highest outdoor observation deck in the world
Elevator with the longest travel distance in the world
Tallest service elevator in the world
The building towers over the city at a height of 2, 716.5 feet! If you're not afraid of heights, you'll want to stop at the observation deck located on level 124. The Burj Khalifa also has fine dining, private residences, a fitness center, corporate offices and more!
Our last stop before visiting Macky Marine is the Bastakia Quarter in traditional Dubai! The Bastakia Quarter is located between the Dubai Creek and Bur Dubai district. There are plenty of things to do here including art galleries, cafes and markets. There are two notable art galleries in the Bastakia Quarter, the XVA Gallery and the Majlis Gallery. If you can only choose one, we recommend touring the Majlis Gallery for a lesson in Middle Eastern art!
Now it's time to visit Macky Marine before enjoying a delicious dinner in the city! Macky Marine is an official UAE distributor for Monterey Boats located in the United Arab Emirates. Their headquarters is located at the beautiful Dubai Marina Yacht Club! They might even let you test drive one of our highly sought after Super Sports!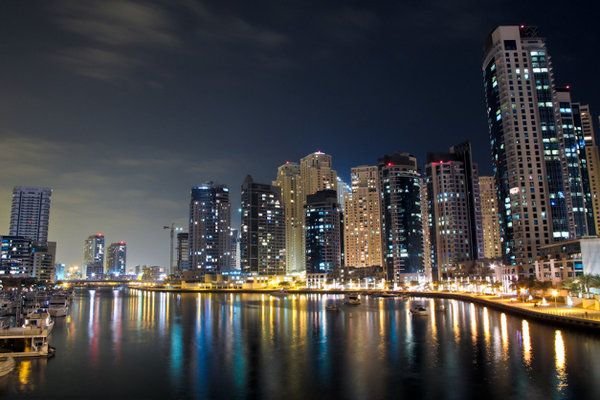 ---
Bookmark & Share
---
User Comments
Be the first to comment on this post below!