Spending the Day in Aberdeen!
Wed, Jun 19, 2013 at 12:00AM
---
On this week's Dealer Destination we're visiting Aberdeen, Hong Kong, a former pirates' den turned fishing village and now a modernized, waterfront retreat for residents of Hong Kong. Despite its modernization, Aberdeen still retains several of the characteristics of a traditional fishing village. When you look into the harbor, you'll see junks, and sampans as well as fisherman who have transformed their boats into a home. While we are visiting the area, we will definitely tour the surrounding floating villages and restaurants.
It's going to be an exciting week with our dealer, Asia Yachting! They have two simple philosophies that we couldn't agree more with: "Boating should ALWAYS be a pleasure" and "Boating should ONLY be a pleasure." If you're visiting the area, stop by their dealership for a tour and tell them we sent you!
Our first stop in Aberdeen is the promenade, where we'll pick up a ferry to take us to lunch at a floating restaurant. At the promenade you'll enjoy an open-air plaza with shopping, playgrounds as well as athletic courts and other activities. If there is still time before catching the ferry, check out the neighboring Wholesale Fish Market, or catch a game of squash or tennis.
Before you catch the next ferry, take a stroll along the Aberdeen pier, and watch the ships come into the harbor, then catch the ferry to Jumbo or the Tai Bak seafood boats. If you're not interested in either, there are plenty of other floating restaurants to choose from. The Jumbo Kingdom is more than just a restaurant; it has become its own cultural attraction on the sea. We recommend ordering the sautéed shrimp with assorted pepper in citron sauce, steamed fresh garoupa fillet with garlic on lotus leaf or a deep-fried chili and seafood dish.
While visiting Aberdeen, take a day to travel to Hong Kong and tour Disneyland! Disneyland Hong Kong has several beloved traditional Disney rides, and uniquely themed lands including Toy Story Land, and Mystic Point where you can explore The Garden of Wonders and Mystic Manor.
Don't forget to visit our dealer, Asia Boating while in Aberdeen, and send photos of your journey to our Monterey Boats Facebook page!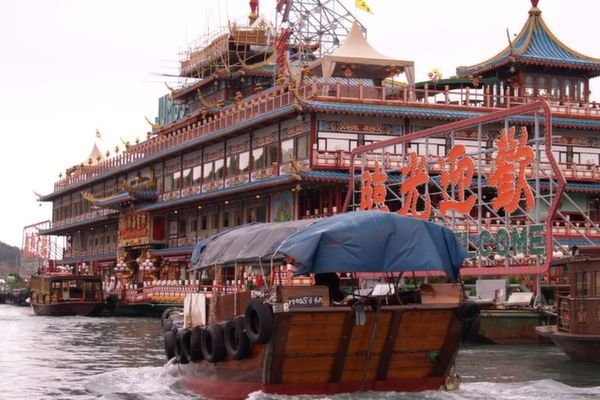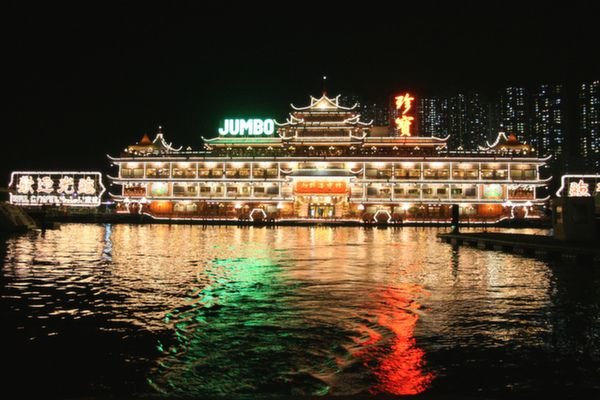 ---
Bookmark & Share
---
User Comments
Be the first to comment on this post below!