The Charleston Lighthouse
Mon, Nov 25, 2013 at 12:00AM
---
It's time to tour the historical Charleston Lighthouse on Sullivan's Island in South Carolina! The lighthouse was built in response to the deterioration of the Morris Island Lighthouse, and was one of the last lighthouses built and funded by the United States government. It overlooks some of America's most historical landmarks including Fort Sumter.
Federal soldiers were stationed at Fort Sumter in 1860 when they were attacked by the Confederate Army located just down the road at Fort Moultrie, beginning the American Civil War.
Lighthouse engineers were worried about how erosion would affect the lighthouse, so they built it using a concrete, steel, and aluminum frame mixture. Once construction was complete it was painted an unpopular reddish-orange and white stripe combination and then changed to a black and white color scheme. Construction on the triangular shaped Charleston Lighthouse began in 1960, making it one of the last lighthouses funded and built by the Federal government. When the lighthouse was lit in 1962 it was the second most powerful light in the hemisphere. In fact it was so powerful that its lighting source was decreased to 1.2 million candelas and later automated in 1975.
Do you know which lighthouse had the most powerful light source in the Western Hemisphere? Share your answers with us on our Monterey Boats Facebook page!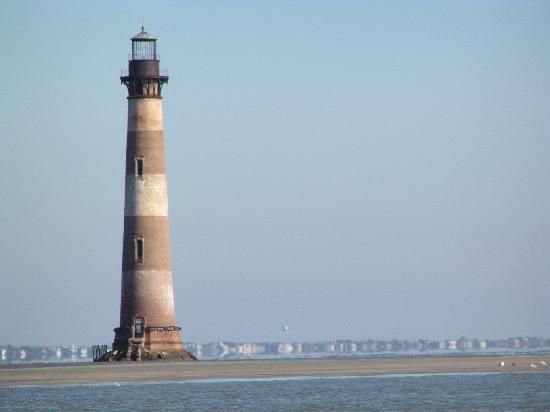 ---
Bookmark & Share
---
User Comments
Be the first to comment on this post below!