A Vacation in Parrot Cay
Mon, Jan 20, 2014 at 12:00AM
---
Last Summer we vacationed in Turks and Caicos, this summer we're traveling to Parrot Cay, a resort island just outside of Turks and Caicos. The resort only has room for 61 reservations, so make sure to book your vacation early!
Parrot Cay was created by a family from Kuwait in 1988, the Gulf War took a toll on the family's finances and they were forced to leave the building vacant. In 1998, Christina Ong transformed the building into a resort for the COMO Hotels and Resorts Group. Rumor has it that Ong's daughter discovered the island during a diving excursion.
There are plenty of fun things for your family to do while visiting the island. Spend your day swimming, diving, snorkeling and several other island friendly activities. If it is raining one day, stay inside to participate in yoga or pilates classes.
Several celebrity homes are located nearby on the island in an area called, Rocky Point. Keith Richards, Bruce Willis and Donna Karan all have homes on the island.
The island was formerly known by the name, Pirate Cay. Local legends tell the tales of Anne Bonny, a female pirate who is thought to have camped on the island during the 1720s. Ong thought it was best to rename the island, Parrot Cay, to not scare off visitors to the island. Another fun fact about Parrot Cay is that it is often the subject of celebrity death hoaxes, including Vince Vaughn, Ja Rule and Chad Kroeger. Don't worry, all three men are still alive and well.
Where are you traveling to this Summer? Share your travel plans with us on Facebook.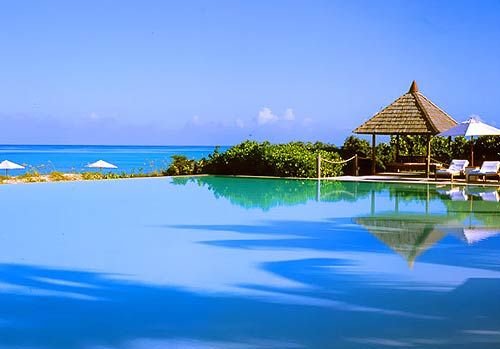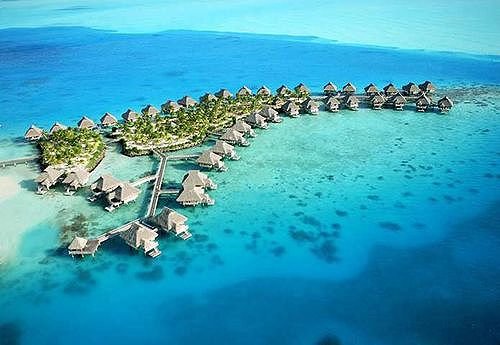 ---
Bookmark & Share
---
User Comments
Be the first to comment on this post below!