Spending the Summer in Hobart, Australia
Thu, Jan 16, 2014 at 12:00AM
---
Are you starting to plan this year's Summer vacation? Check out Hobart, Australia for an exciting vacation Down Under! There are several great things for your family to do including the Tasmania Taste Festival, cruise along the Australian coastline in your Monterey, camp in the Bay of Fires and much much more. Share pictures of your visit with us on Facebook!
Dock the boat and attend the famed Tasmania Taste Festival! It's famous for its seven nights of delicious food and world class beverages. There are more than 70 food and beverage kiosks, live music and art exhibits during the week long festival. If you attend you'll get an opportunity to taste some of Australia's freshest seafood and produce, including salmon, bluefin tuna, scallops, organic vegetables, fresh jam, hand picked cherries and more! In addition to fresh Australian flavors, you'll also taste cuisine from Persia, India and Spain.
If you're looking for a great area to swim, dive, snorkel, surf or fish, drive the boat along the Australian coastline to the Mayfield Bay Coastal Reserve. There are several vibrantly colored fish and a nearby lagoon where pelicans and black swans go to play. You will also see local fisherman setting oyster traps.
Travel to St Helens for a history lesson to learn about the Georges Bay Aboriginal Tribe, Chinese tin miners, sailors and local whalers. There are several local tours for your family to enjoy, we recommend finding an interesting one on Tripadvisor. If you are feeling adventurous, take the two day trek to Bay of Fires to camp on deserted beaches and tour the Eddystone Lighthouse.
Hobart, Australia is also a great area to visit during the Winter time for the Sydney to Hobart Yacht Races. They occur annually on December 26th. The race ends on New Years Eve in Hobart. The entire family will have a blast while celebrating the New Year.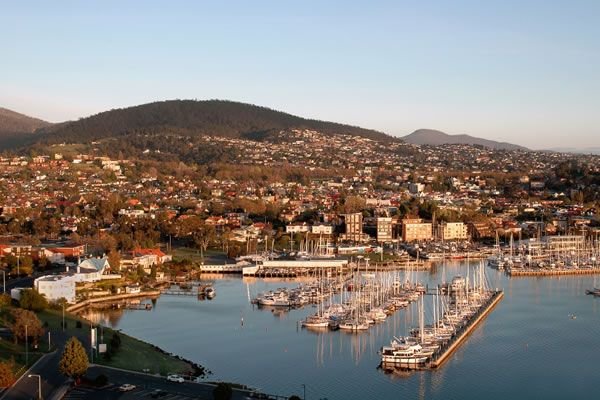 ---
Bookmark & Share
---
User Comments
Be the first to comment on this post below!