Winter Boating Destination: Riverside County, California
Mon, Jan 19, 2015 at 5:41PM
---
We know what's at the top of our New Year's resolutions list: get out on the water more! Of course, in the middle of winter, that may not be the easiest thing to do—but if you can make a trip to a warmer destination, you might just be in for the winter excursion of a lifetime. One place—Riverside County, California—is worth a peek!
Riverside County, home to the famous city of Palm Springs, is part of California's "Inland Empire"—an area east of Los Angeles known for its rolling desert landscapes and breathtaking mountain views. But what most people don't associate with Riverside County could be its most precious treasure—lake boating with one-of-a-kind mountain views.
Visitors to Riverside County who want to experience wintertime boating have several places to choose from to start their adventure. To get on the water in your own boat, head to Winchester and the Lake Skinner Recreational Area. The 1400 acre lake is stocked with trout in the winter, so there's no fear of not getting a catch on your wintertime trip! If you're interested in camping or hiking, there are plenty of sites around Lake Skinner to choose from. Diamond Valley Lake, one of southern California's largest and newest reservoirs, is another boating destination with breathtaking views. Completed in 2003, it offers 4500 acres of scenic boating, and it's also considered one of the best freshwater fisheries in California. You'll have a solid supply of largemouth bass, rainbow trout and more if you're fishing from your Monterey.
Of course, if you're tired after a day of hiking, fishing or boating, you can always head to Palm Springs or one of the nearby metropolitan centers for a relaxing bite to eat or round of shopping. Just remember—there's more to this California county than meets the eye!
This winter, take your Monterey out to Riverside County or another vacation spot… and enjoy the nice weather for us! While you are there, visit our nearest dealer, Tige Watersports in Corona, California.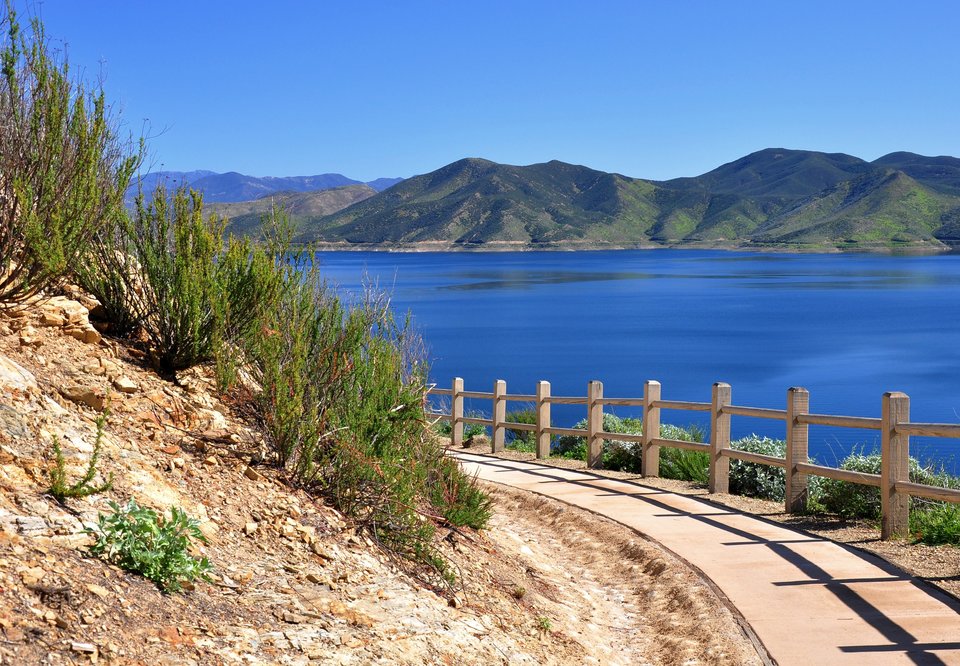 ---
Bookmark & Share
---
User Comments
Be the first to comment on this post below!