7 Fun Ways To Combine Your Love Of Books & Boating
Wed, Mar 02, 2022 at 10:18PM
---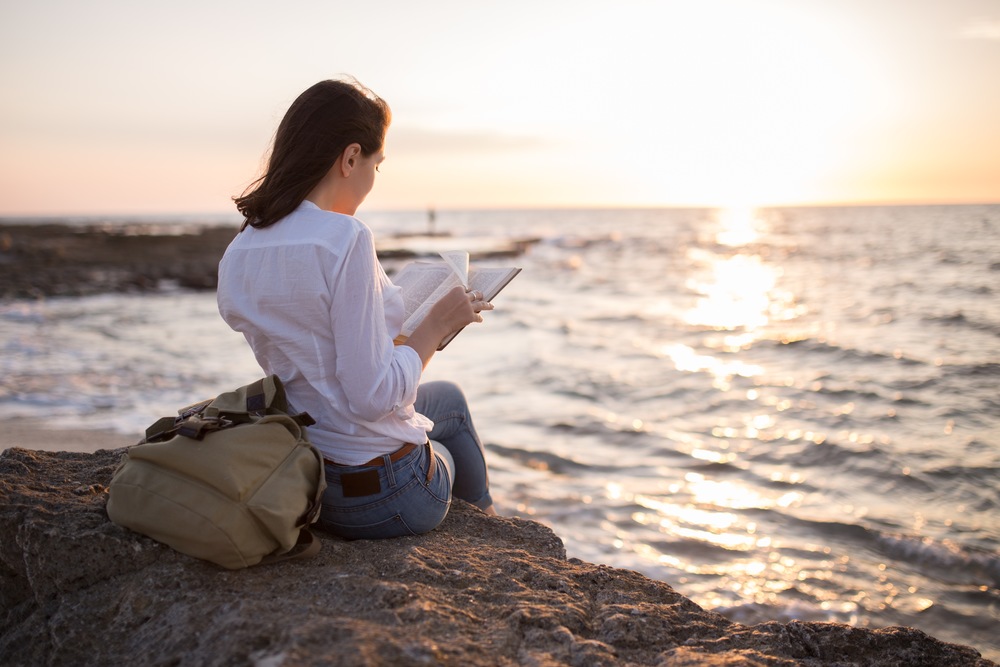 Reading and vacation. Boating and books. These things shouldn't go together — or should they? Personally, we think that the two hobbies make perfect companions. After all, what better place than the serene environment of your Monterey to catch up on some quality reading time? And conversely, getting lost in a good book is an amazing way to "travel," even when you're land-bound for the day.
Fortunately, there are plenty of fun ways to combing your love of books and boating! Just read on as we share a few of our favorites.
Read On The Water
It's easy to get caught up in the hustle and bustle of life on land, and forget about a book you want to read — even when you really want to read it! Fortunately, being out on the water removes all those pesky distractions. As Sally Nazari, PsyD told NBC News, the sights and sounds of the ocean can help with "slowing us down and allowing us to relax and feel more engaged" (aka, the perfect setup for breezing through your novel or nonfiction must-read).
Our top tip? Keep a book (or two) in your beach bag, or stow it away in your Monterey's ample built-in storage space. Or use an anti-glare E-reader for an even lighter library. You'll never be without an absorbing supplement to your splashing day out, perfect for winding down between wakeboard runs, snorkel sessions, or whatever else you might have in store!
Learn About Boating History & New Destinations
When you are hanging out on land, books can transport you to the water — to different continents, fantasy ships, and great boating and fishing stories of the past. Check out boat-related books from your local library to find inspiration for your own on-the-water adventures.
Speaking of which...
Chart A Literary Journey
There's no shortage of cruising destinations based on famous books and authors — you just need to decide where to go! A few popular picks include:
Key West, where you can visit the home where Ernest Hemingway penned some of his most well-known work.
Nantucket, where the Pequod sets sail from in Moby-Dick.
The Aegean Sea, where one of literature's most storied hero's journeys took place via The Odyssey.
Name Your Monterey After Your Favorite Book
Literary cruises can also be amazing inspiration for your new Monterey! As can the hobby of reading itself. A few fun names to consider include:
Odyssey
Novel Idea
The Bookworm
The Young Man and the Sea (because aren't all boaters really kids at heart?)
20,000 Leagues
Great Expectations
Start An On-The-Water Library
If you do lots of traveling and want to share your love of reading with fellow boaters, why not start an on-the-water library? Basically, you can keep a small collection of books on board and collect new titles from around the state (or globe) on your travels. Then, loan them out and pick new ones up as you visit new locales!
Go Social
If you're an avid reader who's plugged in online, you may already know about #bookstagram and #booktok. Why not carve out a social presence with photos of books snapped in unique on-the-water environments you discover on your Monterey? Not only will you be sharing your must-read titles, but you'll also be documenting the thrills of being a boater.
Write Your Own Travelogue
Another way to keep track of those thrills? Write your own book about your cruising adventures! Hey, it's an ambitious task — but you can start small with a journal about reflections on cruising, fishing, boarding, whatever it may be. Studies have proven that being by the water boosts your creativity, so it might be the perfect place to pen your project.
We hope that these ideas help you embrace your inner bookworm to the fullest! At Monterey Boats, we can't wait to hear what (and where) you're reading.
---
Bookmark & Share
---
User Comments
Be the first to comment on this post below!