Visiting Salmon Arms, British Columbia!
Tue, Oct 29, 2013 at 12:00AM
---
We're escaping the Florida heat this weekend and visiting our dealer Boathouse Marine and Leisure in Salmon Arm, British Columbia! Salmon Arm is a beautiful destination located in the Shuswap Lakes Region of British Columbia. While we're there we will visit an organic farmers market, the Peter Jannink Nature Park and tour Shuswap Lake with our dealer!
The organic farmers market in Salmon Arm is the only one of its kind in British Columbia, Canada. The market has a wide variety of vegetables, fruits, beef, baked goods, dairy products and more! If you're visiting between May and October the market is open every Wednesday afternoon, and every second Wednesday from November to April.
Explore Salmon Arm's rich history at the R.J. Haney Heritage Village! The village has 14 buildings that have been reproduced and several interactive exhibits for kids to enjoy such as the "Haney Gold" exhibit. The village also has beautiful nature trails to explore in between exhibits, and a tea room for a delicious lunch or quick snack. There is also an extraordinary Villains and Vittles Dinner Theatre during July and August on Wednesday, Friday and Sunday.
Now it's time to take an adventure on Shuswap Lake with our dealer Boathouse Marine! The lake is a serene environment for fishing four species of salmon: sockeye, chinook, coho and pink. If fishing doesn't interest you then try out a pair of skis, or a wakeboard from our dealer.
If you have visited the area before, tell us about your visit in the comments section or on our Monterey Boats Facebook page!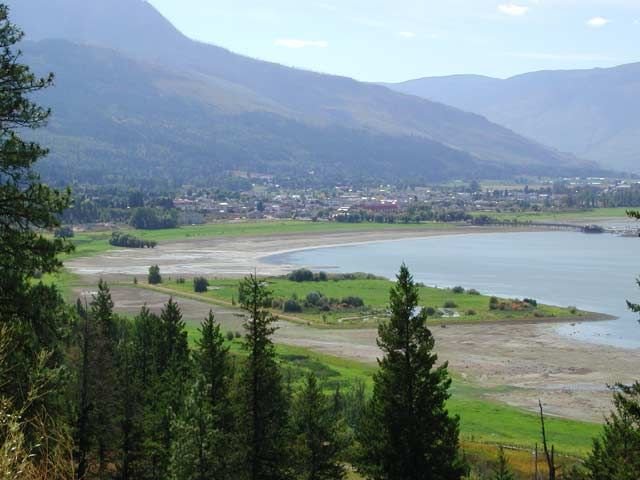 ---
Bookmark & Share
---
User Comments
Be the first to comment on this post below!