The Great Florida Reef
Tue, Nov 19, 2013 at 12:00AM
---
There are several barrier reef's scattered throughout the world including the Belize Barrier Reef, the Great Barrier Reef and Mesoamerican Barrier Reef. The fifth largest barrier reef in the world is located right here in Florida at the crossroads of the Gulf of Mexico and Atlantic Ocean! Did you know the Great Florida Reef is the only barrier reef that is bustling with life in the United States? Keep reading our blog to learn more!
The Great Florida Reef also known as the Florida Reef covers and stretches for more than 200 miles in the Florida Keys. It's an intricate reef system that includes well over 6,000 reefs ranging between 5,000 and 7,000 years old. Wow!
If you're traveling to the Florida Keys to explore the Great Florida Reef we recommend visiting sections that make up portions of Biscayne National Park, the Florida Keys National Marine Sanctuary and John Pennekamp Coral Reef State Park. There are also isolated sections of the reef that lie just North of Biscayne National Park and in Dry Tortugas National Park. Our favorite section of the Great Florida Reef is Molasses Reef located in John Pennekamp Coral Reef State Park where it is protected from water exchange between the surrounding bay areas.
Molasses Reef is located southeast of Key Largo Florida. In 1984 the reef was struck by the Wellwood, a ship carrying chicken feed. More than 5,000 square feet of living coral were destroyed forcing the NOAA to restore the area using transplanted coral from Pickles Reef.
What are you favorite reefs along the Great Florida Reef? Share them with us on our Monterey Boats Facebook page!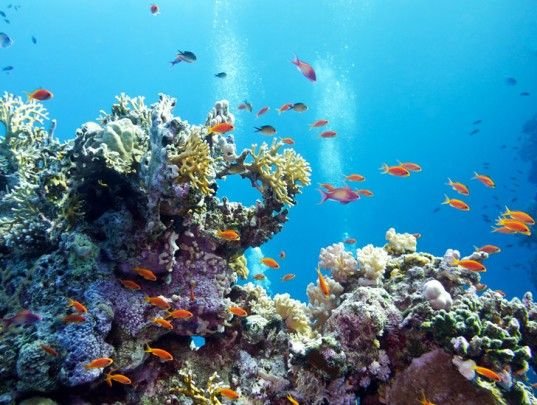 ---
Bookmark & Share
---
User Comments
Be the first to comment on this post below!