Life at the Reef
Tue, Feb 18, 2014 at 12:00AM
---
Life in a coral reef habitat is always busy. Coral reef ecosystems are one of the most intricate systems on our planet. In fact, life here changes every day. Did you know a coral reef ecosystem is divided into eight distinct zones and three primary ones? The primary zones are the reef crest, the fore reef and the back reef, also known as a reef lagoon. Want to know more about these zones and what happens there? Keep reading today's blog.
The Reef Lagoon
Smaller reef patches are most often found here since the reef lagoon is an enclosed portion of the reef. It's the area least affected by waves.
The Reef Drop-Off
Several species of smaller reef fish take shelter here, they live on the cliff and feed off of plankton. Its drop off is 50 meters.
The Reef Face
The reef face is the portion of the reef directly below the drop off point. Scientists consider it to be the most diverse region of the reef since several species of marine life live here including corals, tropical species of fish, algae and crustaceans.
The Reef Flat
This area is most recognizable for its sandy-bottom. It often contains large chunks of coral species and typically borders a lagoon, providing shelter for smaller species.
The Reef Surface
This is the area most effected by the changing of the tides, it's the shallowest reef environment. Photosynthesis is the primary action occurring here. It allows growing corals to feed on plankton and other micro-organisms.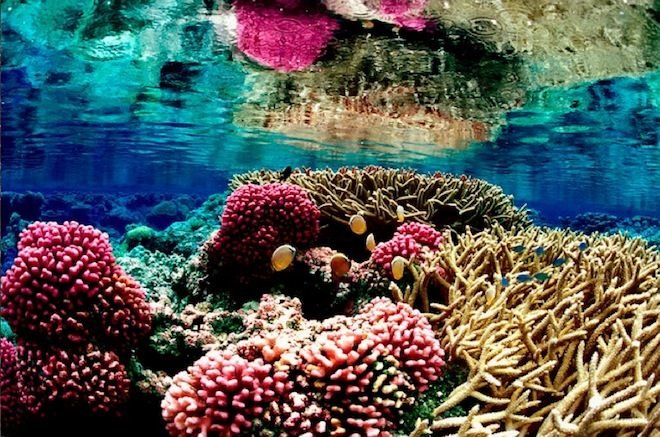 ---
Bookmark & Share
---
User Comments
Be the first to comment on this post below!