Jupiter Inlet Lighthouse
Thu, Nov 07, 2013 at 12:00AM
---
he next stop on our lighthouse tour is the Jupiter Inlet Light in Jupiter, Florida! It's location between the Hillsboro Inlet Light and the Cape Canaveral Light was pivotal at the time construction was completed in 1860. It took several years to complete the lighthouse due to the Third Seminole War, lack of funds, and other common construction delays. If you have visited the Jupiter Inlet Lighthouse, share your stories and photos with us on Facebook!
The Jupiter Inlet Lighthouse was designed by Lieutenant George G. Meade in the 19th Century. The 105-foot lighthouse was constructed on top of an Indian shell mound 146-feet above sea level. President Franklin Pierce approved the clearing of 61-acres for the lighthouse even though Native American Indian Tribes had used the land for thousands of years. Lieutenant William Raynolds later strengthened lighthouse construction using a double walled design. The initial lighthouse was finally lit on July 10th of 1860. The US Coast Guard took control of the lighthouse in 1939, and the US Navy settled into their brand new Intelligence Listening Post located on the lighthouse grounds. Discoveries made by the Post in May 1943 led to the destruction of 30 German submarines during World War II.
The lighthouse was listed on the National Register of Historic Places on November 15, 1973. Today the lighthouse is operated by the Loxahatchee River Historical Society, and tours are available Tuesday through Sunday. The lighthouse and its museum are a great way to spend the day. Don't forget to take a picture from the top of the tower and share it with us on Facebook!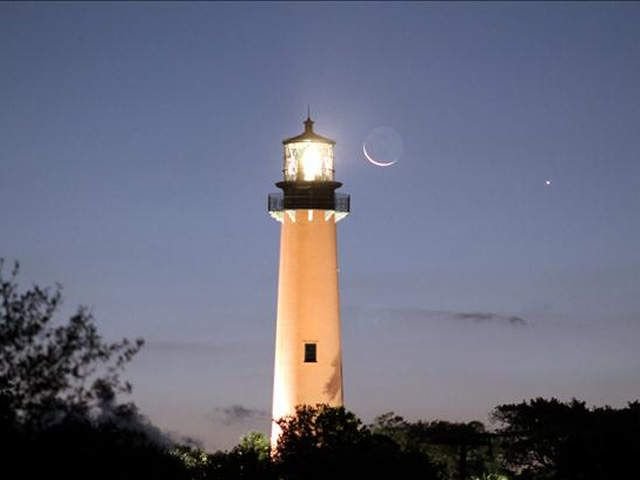 ---
Bookmark & Share
---
User Comments
Be the first to comment on this post below!