Exploring the Key West Lighthouse
Wed, Jun 12, 2013 at 12:00AM
---
Lately we have been visiting several shipwrecks on the coast of Key West, but this week we're taking a different direction and exploring the historical Key West Lighthouse. The lighthouse has been a focal point for the city since 1825 when it was first constructed!
The first initial structure was equipped with 15-lamps with 15-inch reflectors. The lighthouse was destroyed by the Great Havana Hurricane of 1846. During the storm people took refuge within the lighthouse, but unfortunately 14 were killed, including 7 family members of Barbara Mabrity. The Great Havana Hurricane also destroyed the Sand Key Lighthouse, located just 8 miles away.
The first keeper Michael Mabrity, was replaced by his wife, Barbara when he passed away in 1832. Barbara was fired after 32-years of service when she was caught making negative statements against the Union in 1860. Key West had been controlled by the Union during the Civil War.
The Key West Lighthouse was re-constructed in 1849, and stood 66 feet tall, 15 feet above sea level and included 13 lamps with 21 inch reflectors. The lighthouse light was updated in 1858 with a third order Fresnel lens, and again in 1873 when the lantern had to be replaced due to damage in an 1866 hurricane. In 1894, the lighthouse had to be raised 20 feet. It was necessary due to the growth of trees and construction of taller buildings in the city.
The lighthouse was decommissioned by the Coast Guard in 1969, and handed over to Monroe County. The county leased the lighthouse to the Key West Arts and Historical Society. The society continues to operate the lighthouse, and surrounding buildings including the Key West Light House and Keeper's Quarters Museum.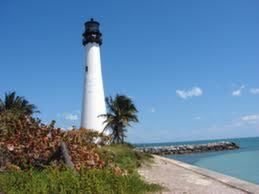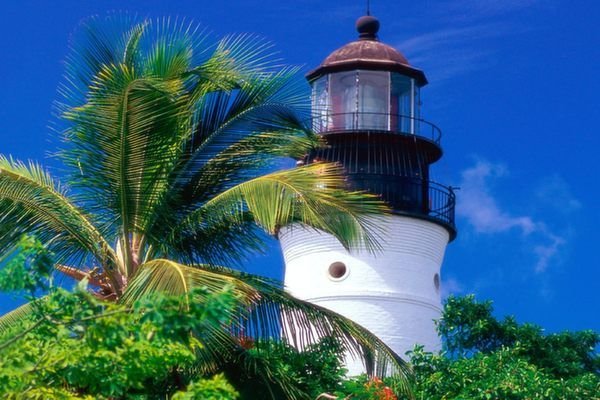 ---
Bookmark & Share
---
User Comments
Be the first to comment on this post below!