Boating is Bigger in Texas
Thu, Oct 24, 2013 at 12:00AM
---
There is a well known saying that states, "everything is bigger in Texas," and boating is certainly not an exception! This week we're jumping on our boats and setting out to explore Texas's lakes, rivers, and streams!
If you recently went boating in Texas, tell us all about it on our Monterey Boat's Facebook page! And don't forget to send photos!
Lake Conroe
Lake Conroe is one of the more popular lakes for boating in Texas. It's perfect for water activities such as water skiing, jet skiing, sailing and windsurfing. If you're interested in fishing, keep a lookout for largemouth bass! Lake Conroe is located just one hour North of Houston!
Corpus Christi
While visiting Corpus Christi, take a day trip to Padre Island National Seashore to enjoy some of the state's best wildlife. The seashore covers more than 130,000 acres where you'll find speckled trout, flounder, and several species of birds! The Texas State Aquarium is also located in Corpus Christi.
Lake Marble Falls
Lake Marble Falls is another popular boating location for local Texans and it's not uncommon to the lake filled with water skiers on the weekend. Two popular Texas boating events occur annually on the lake, the Cigarette Boat Race and Lakefest Drag Boat Races.
Rio Grande River
The Rio Grande flows from the southwestern tip of Colorado to the Gulf of Mexico and acts as a boarder between the Texas and Mexico, and Texas and New Mexico.The river is separated into "wild" and "scenic" sections. The Rio Grande's "wild" sections include Talley to Solis, Boquillas Canyon, and Reagan Canyon.
Big Cypress Creek
There are more than 80-miles of water to explore on Big Cypress Creek in Texas! The creek flows into the Mississippi River, which flows into the Gulf of Mexico. The creek is perfect for fishing, canoeing and kayaking!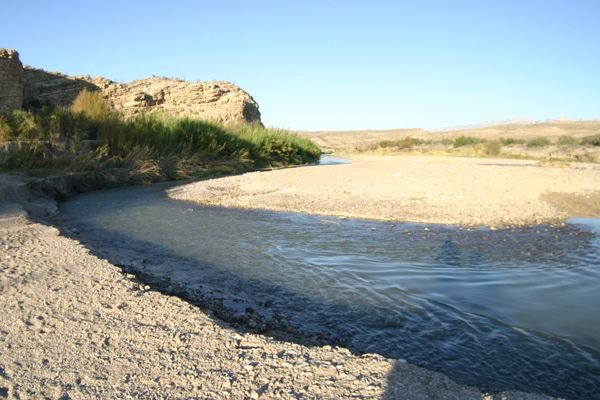 ---
Bookmark & Share
---
User Comments
Be the first to comment on this post below!