A Day at the Cape Neddick Lighthouse
Sun, Jan 12, 2014 at 12:00AM
---
Congress approved the construction of the Cape Neddick Lighthouse in 1874 and it was later lit in 1879. We're traveling up the East Coast of the United States this week to learn more about this historic lighthouse. The Cape Neddick lighthouse is still used today to guide ships in and out of York Beach in Maine. Do you know the other name for the Cape Neddick Lighthouse? Keep reading today's blog to find out!
The plans for a lighthouse at Cape Neddick Point had been in motion since 1837 but the necessary funds were not appropriated by Congress until 1874. More than $15,000 United States dollars were needed to build the 41-foot, brick and cast iron lighthouse. It's location at the Point's North end makes it unreachable to the public. Unfortunately visitors must use a telesceope at nearby Sohier Park to view the lighthouse.
A more common name for the Cape Neddick Lighthouse is The Nubble. The Voyager Spacecraft has pictures of the lighthouse on board, in hopes that it will reach extraterrestrial life on one of its voyages. There are also pictures of the Taj Mahal and Great Wall of China on board the spacecraft.
The Cape Neddick Lighthouse is one of the last eight lighthouses in Maine to still use a Fesnel Lens. It earned its place on the National Register of Historic Places in April 1985. Do you know what 1940s movie features this famous lighthouse? Visit us on our Monterey Boats Facebook page to share your answers.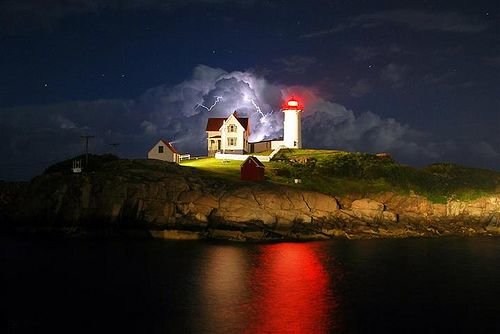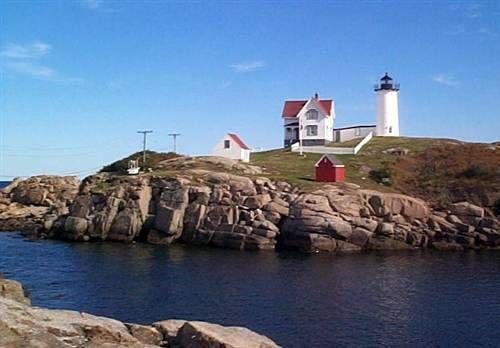 ---
Bookmark & Share
---
User Comments
Be the first to comment on this post below!