Fall and Winter Florida Boat Shows
Sun, Nov 01, 2015 at 9:20AM
---
As the temperatures decrease, you may find that your recreational time decreases with it. But don't head inside just yet! This fall and winter, there are several Florida boat shows that will offer you a chance to browse through new models, watch exciting demos, and—of course—escape from the cold. In today's blog, we'll be looking at four key shows you'll want to mark on your calendar.
Fort Lauderdale International Boat Show
The Fort Lauderdale International Boat Show is one of the most anticipated shows of the season… and it's easy to see why! The great weather, scope of the event, and variety of models (of yachts, catamarans, jet boats, canoes and much more) make it a "must-do" stop on many boaters' itineraries. Kids' fishing clinics and the ability to enjoy a VIP show experience make this show even better.
Fort Lauderdale is regarded by many in the boating and yachting community as the "Yachting Capital of the World," and sometimes the "Venice of America." Why is that? The city's famous Intracoastal Waterway offers an enjoyable route to cruise through—you'll pass by stars' homes and beautiful views as you make your way down.
The Fort Lauderdale Boat Show takes place November 5th through the 9th, and will be located at the Broward County Convention Center.
Vero Beach Boat Show
Also taking place this November is the Vero Beach Boat Show, a treat for boaters from all over the state or southeast area. You will be able to attend live fishing seminars and browse through the newest in boats and water sports gear. Don't forget to enjoy Vero Beach's beautiful waterways while you're there! This city is centrally located in the state, so it's also easy to travel a bit north or south for even more adventures.
The Vero Beach Boat Show kicks off November 21st and will be held at Vero Beach's Riverside Park.
Stuart Boat Show
Almost 20,000 visitors are expected to attend the Stuart Boat Show in January… will you be one of them? The 42nd annual show is pulling out all the stops to give guests a pleasant and helpful boat show experience—whether that means finding their dream boat or learning a new skill. And because Stuart is known as the "Sailfish Capital of the World," you won't want to miss out on an afternoon fishing while you're in town.
If you're interested in attending this year's show, it starts on January 15th and takes place on Dixie Highway, north of the Roosevelt Bridge.
Jacksonville Boat Show
The Jacksonville Boat Show, which also takes place in January, is all about fun and education. You will be able to browse through the latest models and find great deals on the boats you've been dreaming about—but you'll also get to get the kids and family involved. There will be safety demonstrations, a ladies' fishing clinic, and free life jackets for the first 121 kids!
The Jacksonville Boat Show kicks off January 22nd at the Prime Osborn Convention Center.Which of these Florida boat shows will you be attending? We hope to see you there! Just be sure to find us and we'll help you find the boat or gear you're looking for.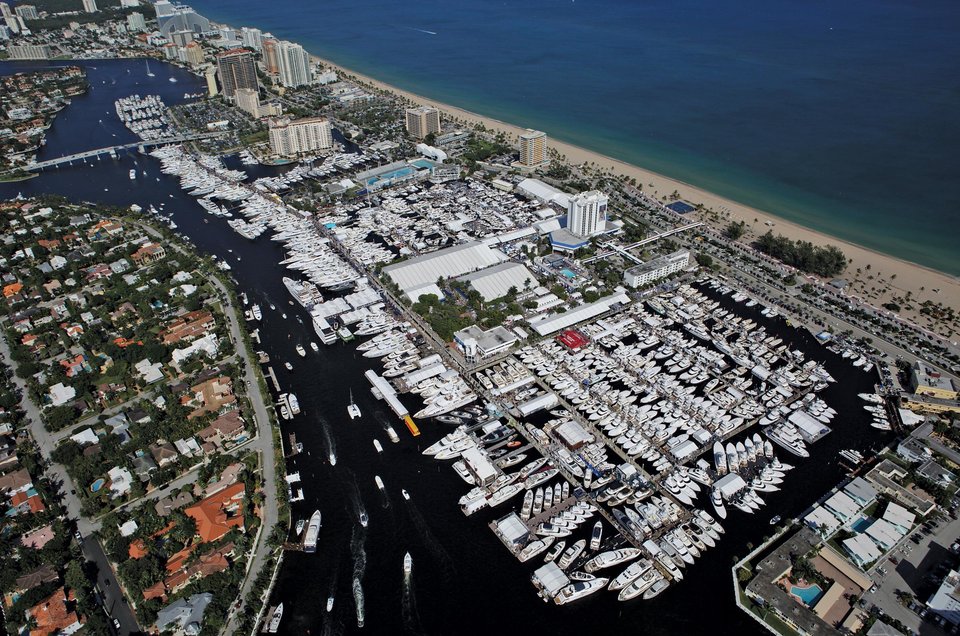 ---
Bookmark & Share
---
User Comments
Be the first to comment on this post below!