The SS Cuba
Tue, Nov 12, 2013 at 12:00AM
---
This week we're exploring the SS Cuba, a steamship owned and operated by the Pacific Mail Steamship Company that wrecked off the coast of California in 1923! It's a ship with a rich history dating back to World War I. What do you know about the SS Cuba? Share your stories with us on our Monterey Boats Facebook page!
The United States seized the SS Cuba in 1917 when it was under German control and known as the SS Coblenz. She was immediately renamed the SS Sachem, and then renamed again in 1920 when she was purchased by Pacific Mail for $400,000.00. It was the Pacific Mail company that changed her name to the SS Cuba.
The SS Cuba used to transport passengers and their cargo between California and Cuba, and then between California and Panama. When the SS Cuba sunk in September of 1923 she had been operating routinely between California and Panama. Travel went awry during an unusually intense fog that caused her to hit a reef near San Miguel Island off the coast of Santa Barbara, California. Fortunately no one was hurt in the wreck but the SS Cuba was declared a complete loss. Nine other US ships also wrecked that day close by in an area now known as the Honda Point Disaster.
Honda Point Disaster claimed seven Navy destroyers early in the evening on the 8th of September 1923. It's an area located on the North side of the Santa Barbara Channel that was formerly known as Honda Point prior to the disastrous evening. Only two ships were able to break free from the rocks, and twenty-three United States sailors were killed.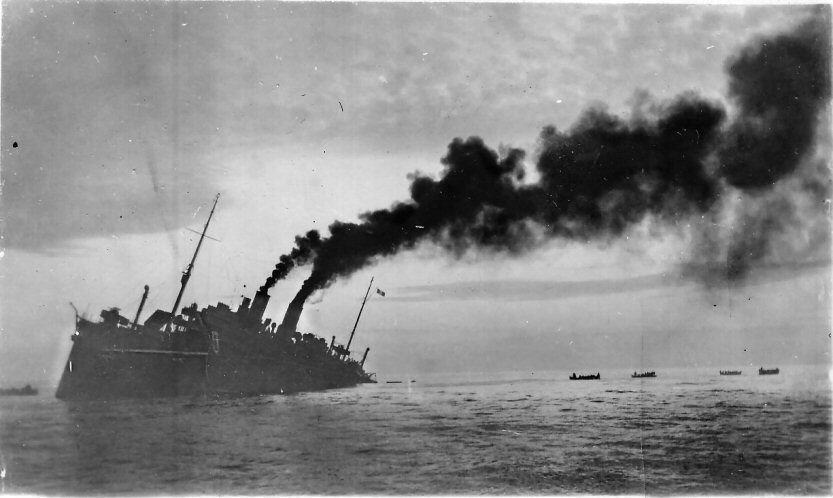 ---
Bookmark & Share
---
User Comments
Be the first to comment on this post below!