The Light at Castle Hill
Mon, Jan 07, 2013 at 12:00AM
---
We're setting sail for Castle Hill Lighthouse on Narragansett Bay in Newport, Rhode Island! Castle Hill has a rich history that continues to this day!
The Third Light House District planned to build Castle Hill Lighthouse in 1875 due to the growing demands of mariners in Newport Harbor. The summer home of a prominent biologist had been built on the land just before the United States Congress dedicated $10,000 in funds for construction of the light. Biologist Alexander Agassiz refused to sell his land, delaying the project until 1887 when he gave part of the property to the government for $1.00. Agassiz later deeded an additional 1.98 acres for the project after receiving pressure from the government.
The Castle Hill Lighthouse was lit in May of 1890 after its first order Fresnel lens arrived. The new lens had a red light that could be seen for 10 nautical miles. Its' first keeper, Frank Ward Parmele stayed at the keepers house located at Castle Hill Cove. This was not Parmeles' first lighthouse keeping job, he served previously at Faulkner's Island Light and Saybrook Breakwater Light. Unlike most keepers' houses, the Castle Hill house had six bedrooms an adjoined kitchen. The keeper only received an annual salary of $520.
Operations at the lighthouse were blissful for a mere 17 months when Agassiz began to complain yet again, this time about the fog bell. The bell was taken down and a new one was put up 5 years later with a sound barrier.
The United States Coast Guard still uses the lighthouse today to guide mariners safely in and out of the East Passage. If interested in visiting the area, check out the Castle Inn and Resort located next to the lighthouse! Don't forget to take pictures and send them to us on our Monterey Boats Facebook page!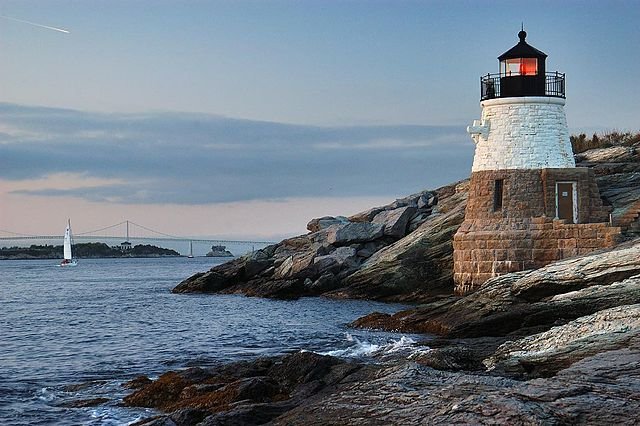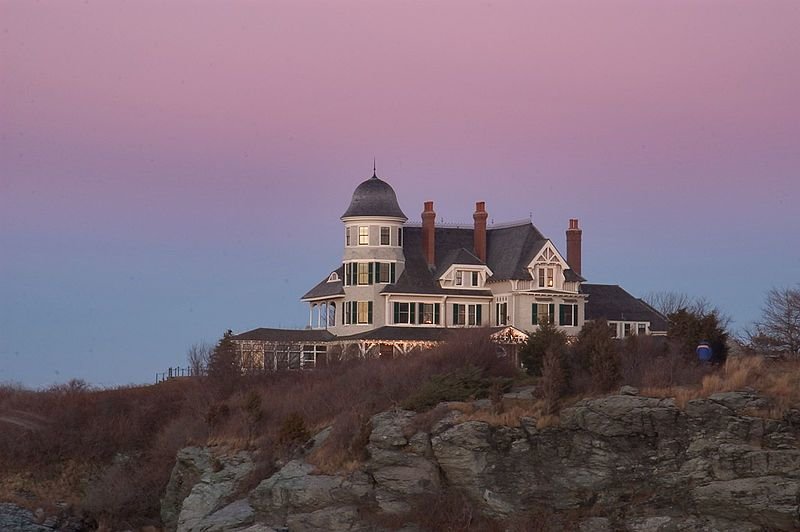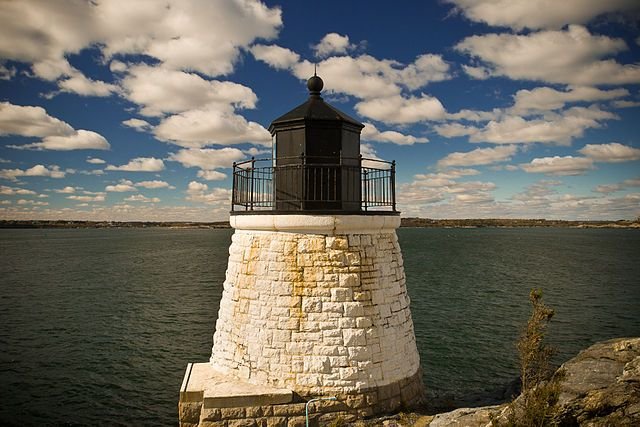 ---
Bookmark & Share
---
User Comments
Be the first to comment on this post below!