The Belgian Boat Show
Mon, Feb 10, 2014 at 12:00AM
---
We're traveling to Ghent, Belgium for the 26th Annual' Belgian Boat Show! The boat show starts on the 8th and continues until the 16th of February. If you're attending the show, keep reading today's blog for more information about the show and for fun things to do and see around Ghent!
Our dealer Poly Al is participating in this year's show! Admission for children under 16 is free and adult tickets are 10 euros if purchased at the door, a discounted rate is given for online purchases. There are lots of fun activities happening at this years' show, including: a wave surfer, surf rodeo and water ski simulator. Don't forget to stop by and see Poly Al and our brand new 2014 boat models!
While you are visiting in Ghent we recommend touring Gravensteen Castle, going on the Ghent History Tour and dining at The House of Eliott. Gravensteen Castle is known as the "Last Surviving Castle of the Count." There are two options for touring, a self guided tour and a guided tour. The self-guided tour begins in the castles' weaponry room where there is an extensive display of weapons, armor and torture devices. The tour also showcases a subterranean area where supplies were shipped in using canals leading in and out of castle grounds. Gravensteen Castle was built in 1180 by Count Philip of Alsace. Next on our agenda is the Ghent History Tour. It's a boat tour through the canals of Gent. The tour guide will discuss Ghent's extensive history throughout the Middle Ages and several important buildings including St. Bavo's Cathedral.
There are several great local cafes and restaurants to dine at in Ghent but The House of Eliott is a must-dine at location while you are visiting the town. You can dine either indoors or outdoors on the patio for stunning views of the town. The Lobster 6 Ways is a local favorite! Let us know what you decide to try on our Facebook!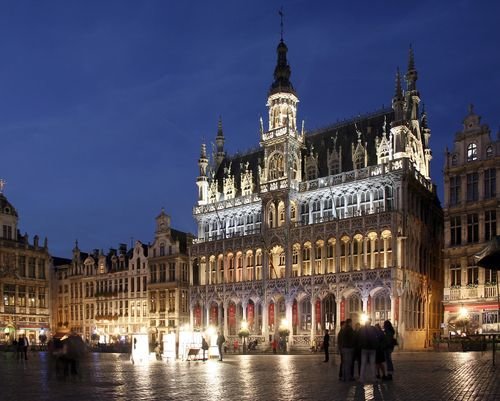 ---
Bookmark & Share
---
User Comments
Be the first to comment on this post below!