Meet Joe Our Dealer Spot Light for December
Wed, Dec 10, 2014 at 1:05PM
---
Joe with Mount Dora Boating Center is in our Dealer Spot Light for December. Joe has shown the true holiday spirit this year, giving to his community and spreading joy and cheer. A visit to his Facebook page will give you a brief glimpse into the appreciation his local community feels towards his efforts and giving spirit.
Every year Joe participates in "Light up Mount Dora", each time increasing the display he shows. With over a million lights and decorations this year, his display encompasses his entire location, covering over two acres. The holiday decorations include the boats and docks, drawing local spectators as well as people from all over Florida. Joe and his crew turned their location into a magical wonderland on November 29th. The display will be left up for the community to enjoy until January 11th.
Joe also participates in and hosts the Annual Mount Dora Lighted Boat Parade held in Mount Dora, Florida. This year's Boats on Parade was held on December 6th where they celebrated its 24th anniversary. The theme of this year's parade was chosen by Mount Dora Boating Center's Facebook fans. Five different possible themes for the parade were posted to their page, and the fans were given the task of choosing their favorite. The winning theme for this year's parade was "Icy Crystal". Overall there were a total of 12 boats that were entered into this year's boats on parade, each competing for one of the 4 possible awards.
This year's categories were: Most Creative, Best In Parade, Best Illumination, and Best Portrayal of the Theme. Mount Dora's Boating Center had two entries into the parade this year: the first entry was done by John Asay, one of Mount Dora Boating Center & Marina's Service techs, and the other was by Julia Lewis, Joe's daughter. Julia's entry into the parade earned her top honors with the "best in parade" award, which is the grand prize combo of all elements.
Joe has also helped to promote and collect Toys for Tots this year. This year Joe offered a special Toys for Tots deal from the Mount Dora Boating Center ships' store. Anyone bringing in an unwrapped toy was entitled to a discounted purchase. The charity drive ended this past Saturday, but Joe was able to fill up the bow of a 328SS with the toys he collected for Toys for Tots.
From those of us here at Monterey Boats, we would like to send a special thank you out to you. We are proud to have you as a dealer representing the Monterey Boats Brand and are thankful to you for all that you do for the community!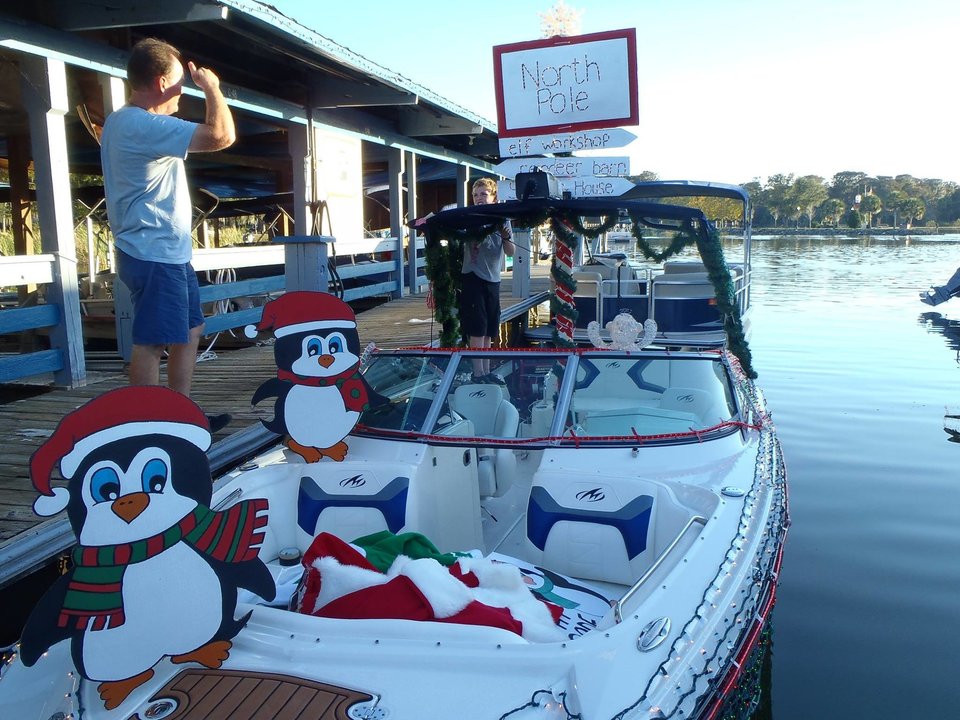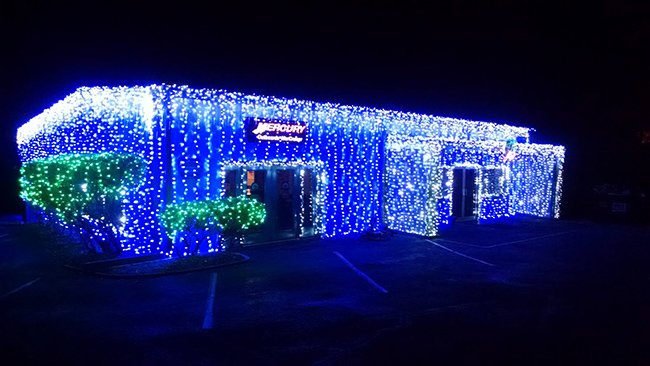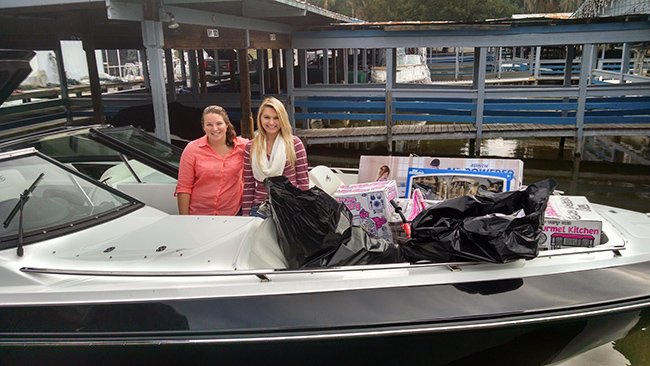 ---
Bookmark & Share
---
User Comments
Be the first to comment on this post below!