A trip to Absecon Lighthouse
Mon, Oct 08, 2012 at 12:00AM
---
The next stop on our North American lighthouse tour is the Absecon Lighthouse, located in the inlet section of Atlantic City, New Jersey. Atlantic City was the source of inspiration for the board game Monopoly and is the setting for the popular television series, Boardwalk Empire.
In 1854, the United States Congress awarded $35,000 in funds to the U.S. Lighthouse Service for the building of the lighthouse on Absecon Island. The project was catalyzed by the requests from Jonathan Pitney, the "father" of Atlantic City.
The land for the lighthouse was purchased in December of 1854 by the U.S. government for $520. The land was sold by The Camden and Atlantic Land Co.
Construction on this historic landmark did not begin until 1855 under the direction of Major Hartman Bache who was later replaced by Lieutenant George Meade, commander of the Union Army at Gettysburg during the Civil War. The project required an additional amount of $17, 436, funded by the Army Corps of Engineers, resulting in the final cost of $52, 436.62.
Absecon Lighthouse was lit on January 15 of 1857 and had an initial reach of 19.5 nautical miles. The First-Order Fresnel lens was created specifically for Absecon Lighthouse.
The lighthouse used a flame to shine its light until July 1, 1925, it was decided that the Fresnel lens would operate by electricity. It was decommissioned in July of 1933. The Absecon Lighthouse lantern was briefly relit in 1954 for Atlantic City's centennial celebration. The lens of the lighthouse was relit on December 31, 1963 for the State of New Jersey's Tercentenary year.
The Absecon Lighthouse was placed on the National Register of Historic Places in 1971, one year after it was placed on New Jersey's Register of Historic Places.
The Absecon Lighthouse celebrated 155 years in January of 2012 and is also recognized as the third tallest lighthouse in the United States of America.
We hope you have a great time exploring Atlantic City, New Jersey! Remember to send us photographs of your Monterey Boats adventures!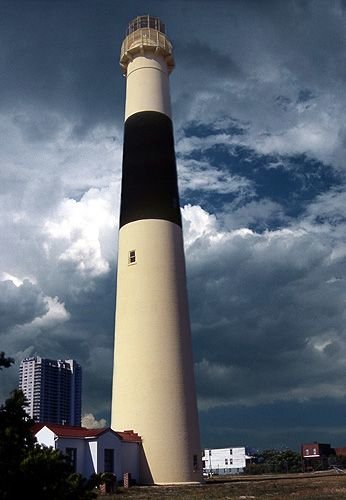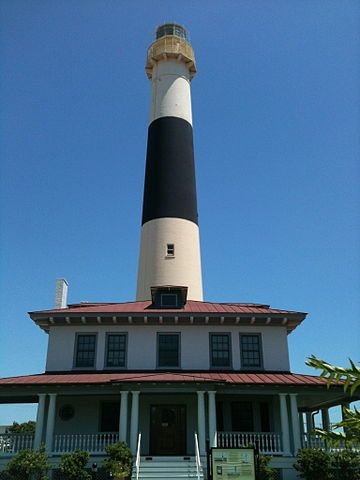 ---
Bookmark & Share
---
User Comments
Be the first to comment on this post below!