Walleye Wild Rice Cakes
Wed, Sep 11, 2013 at 12:00AM
---
If you're planning to host a dinner party this upcoming weekend, add Walleye Wild Rice Cakes with Wasabi Dressing to the menu! Guests will love the punch of flavor provided by the wasabi dressing. And the best part is, it's a perfect replacement dish for guests who are allergic to crab cakes! Bon Apetit!
Are you preparing Walleye Wild Rice Cakes this weekend? Share your photos with us on our Monterey Boats Facebook page, and tell us what you thought about the recipe!
The recipe below prepares 6 cakes, about enough for 3 people:
Walleye, or Tilapia, 8 Oz (Skinned)
White Wine, ½ C
Egg, lightly beaten
Panko Breadcrumbs, 1 C
Wild Rice, ½ C
Onion, ½ C (Chopped Finely)
Sweet Red Pepper, 2 Tbs (Chopped finely)
Mayo, 2 Tbs (Canola based is preferred)
Dijon Mustard, 1 Tbs
Worcestershire Sauce, 1 Tbs
Lemon Juice
Salt, ¼ Tsp
Black Pepper, ¼ Tsp
Canola Oil, 2 Tbs
Wasabi Paste, ½ Tsp
Sugar, ½ Tsp
Soy Sauce, ¼ Tsp
Salt, Black Pepper
Mixed Greens
Directions:
Rinse fillets and pat dry using paper towels, place into baking dish and pour white wine over fillets. Bake for four to six minutes at 450 degrees, each side. Fish should be flakey, remove and drain. Break into several pieces.
Mix egg, breadcrumbs, fish, wild rice, red pepper, onion and mayo, worchestershire sauce, and dijon mustard. Form into ¾ inch thick patties, it should use about one third cup each. Arrange on baking sheet, cover, and chill for two hours.
Heat oil in a twelve inch skillet on medium high heat, cook patties for ten minutes, or until they are golden brown in color, serve with wasabi dressing.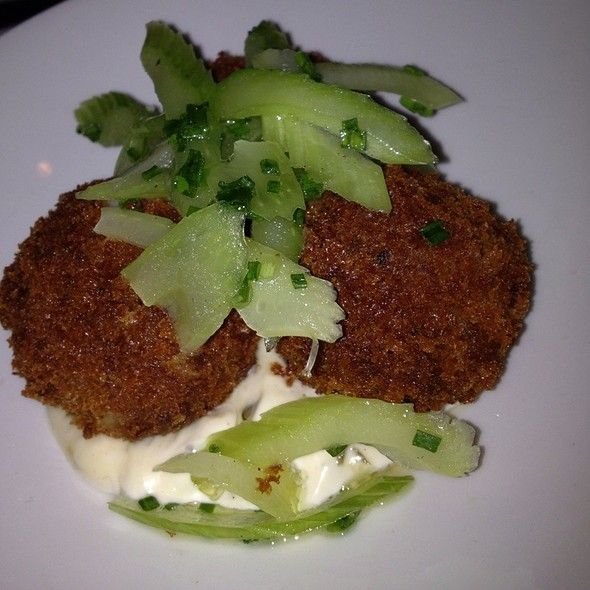 ---
Bookmark & Share
---
User Comments
Be the first to comment on this post below!