Tonight's Tilapia
Thu, May 09, 2013 at 12:00AM
---
Tilapia is a great tasting, and simple fish to cook! There are several methods used to cook tilapia including baking, grilling and frying.
Tonight we'll be preparing baked tilapia with coconut-cilantro sauce! Its flavors will leave you craving a trip to the Caribbean. If you're not fond of cilantro, substitute it with parsley!
What are your favorite ways to prepare tilapia? Share your recipes, tips and tricks with us on our Monterey Boats Twitter and Facebook pages, or in the comments section of our blog!
Ingredients:
Olive OIl Based Cooking Spray
Tilapia, 4, 6 Oz Fillets
Kosher Salt, ¼ Tsp
Coconut Milk, ½ C (Light or Reduced Fat)
Cilantro, ½ C (Reserve extra for garnish)
Ginger, 1 Tsp (Fresh, peeled, and chopped)
Garlic, 2 (Cloved)
Jalapeno, ½ (Seed and Chop)
Brown Rice, 3 C
How to Cook:
Preheat oven to 425 degrees Fahrenheit, and spray baking pan with cooking spray. We recommend using a 9x13 baking dish. Season fish with salt and place directly into baking dish.
Mix together cilantro, ginger, coconut milk, jalapeno, and garlic in a blender or food processor. Use a "pulsing" speed until mixture is smooth, and pour over fillets. Now it's time to bake the fish until it has an opaque center, this takes about fifteen minutes. Garnish fillets with cilantro and serve over rice.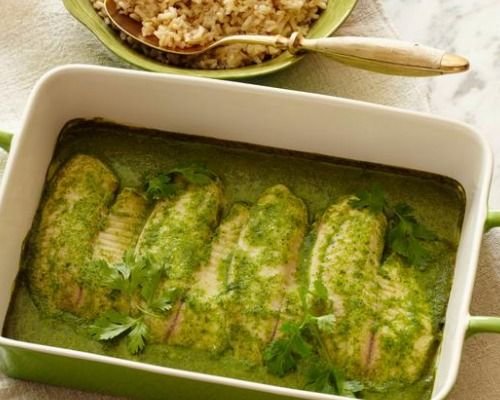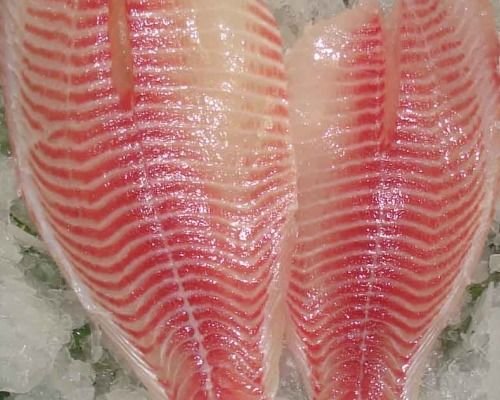 ---
Bookmark & Share
---
User Comments
Be the first to comment on this post below!